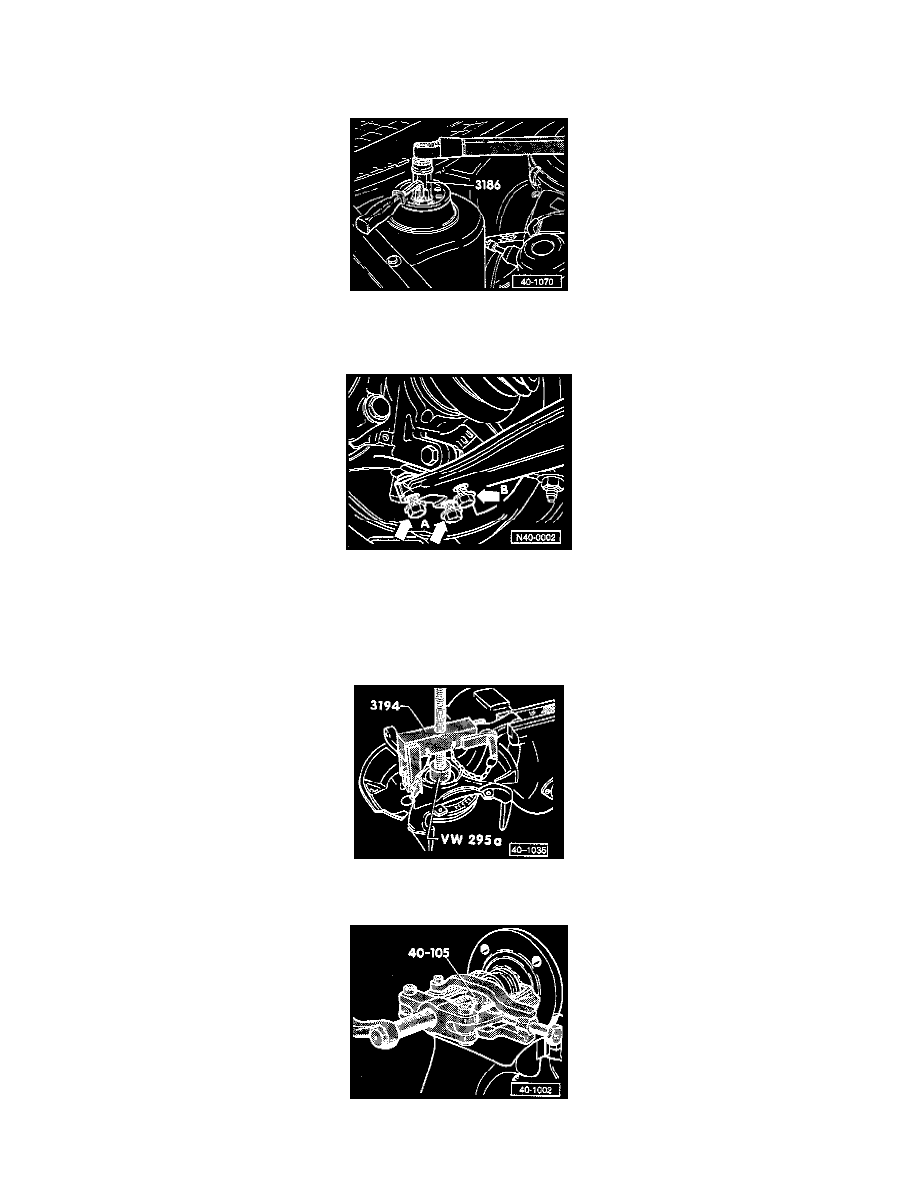 24
Wheel Bearing Housing
Fig. 1 - Suspension Strut To Body, Loosening/tightening 
-
After loosening the hex nut, the slotted nut located below it on the suspension strut must be re-tightened to 40 Nm (30 ft. lbs.) 
Fig. 2 - Ball Joint/Control Arm, Separating
-
Mark position of ball joint on control arm.
-
Remove bolts, arrows -A-.
-
Loosen bolt, arrow -B-.
-
Swing wheel bearing housing aside to remove left side drive axle.
Fig. 3 - Wheel Hub, Pressing Out Of Wheel Bearing Housing 
 
Fig. 4 - Wheel Bearing Inner Race, Pulling Off Wheel Hub
-
Only use commercial puller with tensioner, e.g. Kukko tool No. 204/2, or equivalent.