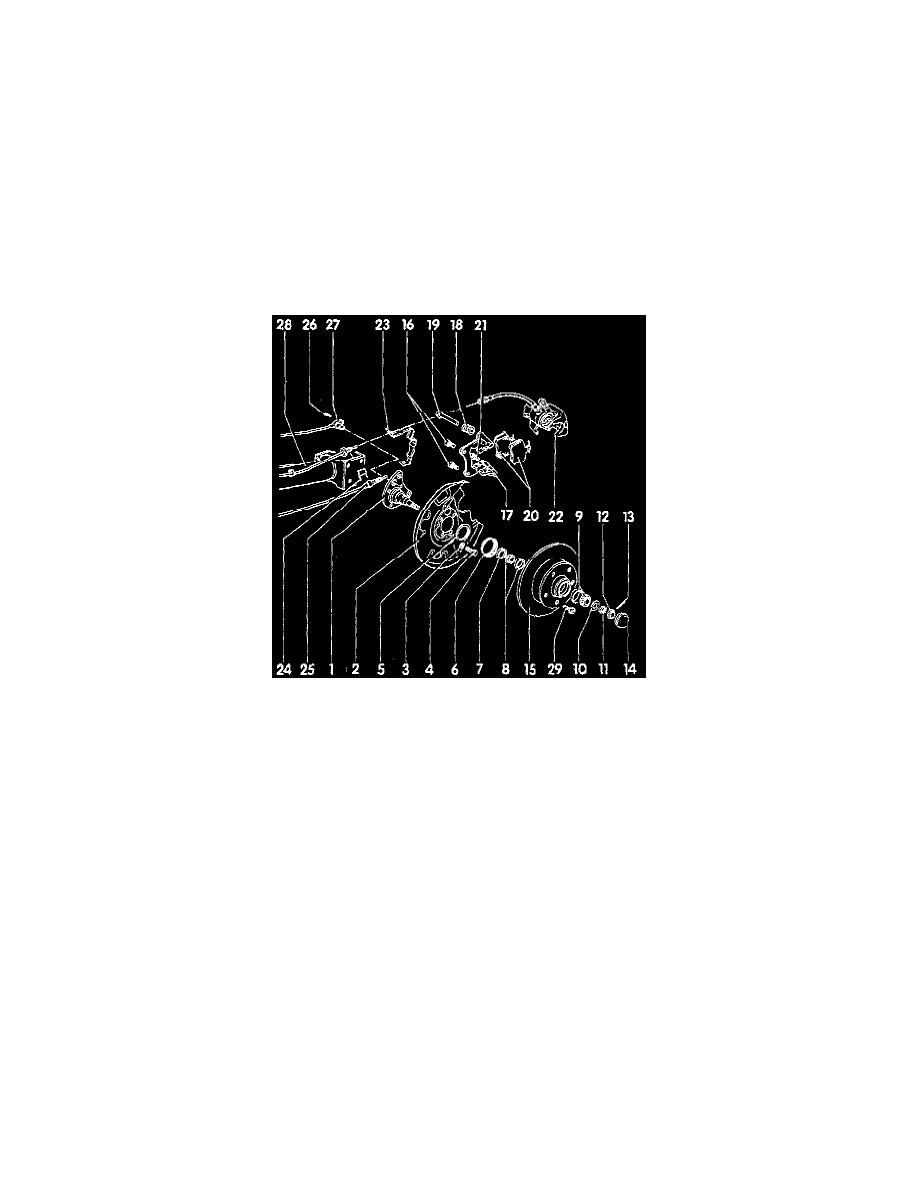 Wheel Bearing: Service and Repair
Rear
With Disc Brakes
Wheel Bearing and Axle (Disc Brakes), Servicing
NOTE:
-
Components shown are for vehicles with 5-lug wheel mounting.
-
Assembly and service for vehicles with 4-lug wheel mounting is identical.
-
Careful sealing, absolute cleanliness and precise adjustment are essential to long wheel bearing service life.
-
Reinstall clean bearings and add grease only. Do not wash bearings.
-
Adjust wheel bearing play carefully
-
Directly below the component legend are the Fig. numbers. Please refer to these for information regarding removal and installation instructions
1
Stub Axle
-
Contact surface against axle beam must be completely clean
-
Do not attempt to straighten
2
Splash shield
3
Dished Washer
-
Large contact surface (concave side) faces splash shield
4
Bolt
-
Tighten to: 60 Nm (44 ft lb)  
5
Cover Ring
-
Always replace
-
Installation position, refer to Fig. 5
-
Drive on with VW 519
6
Rotor For ABS Wheel Speed Sensor
-
Only for vehicles with ABS
7
Seal
-
Fill area between sealing lips with grease
-
Installing, refer to Fig. 8
8
Inner Wheel Bearing 
-
Drive outer race out with copper drift