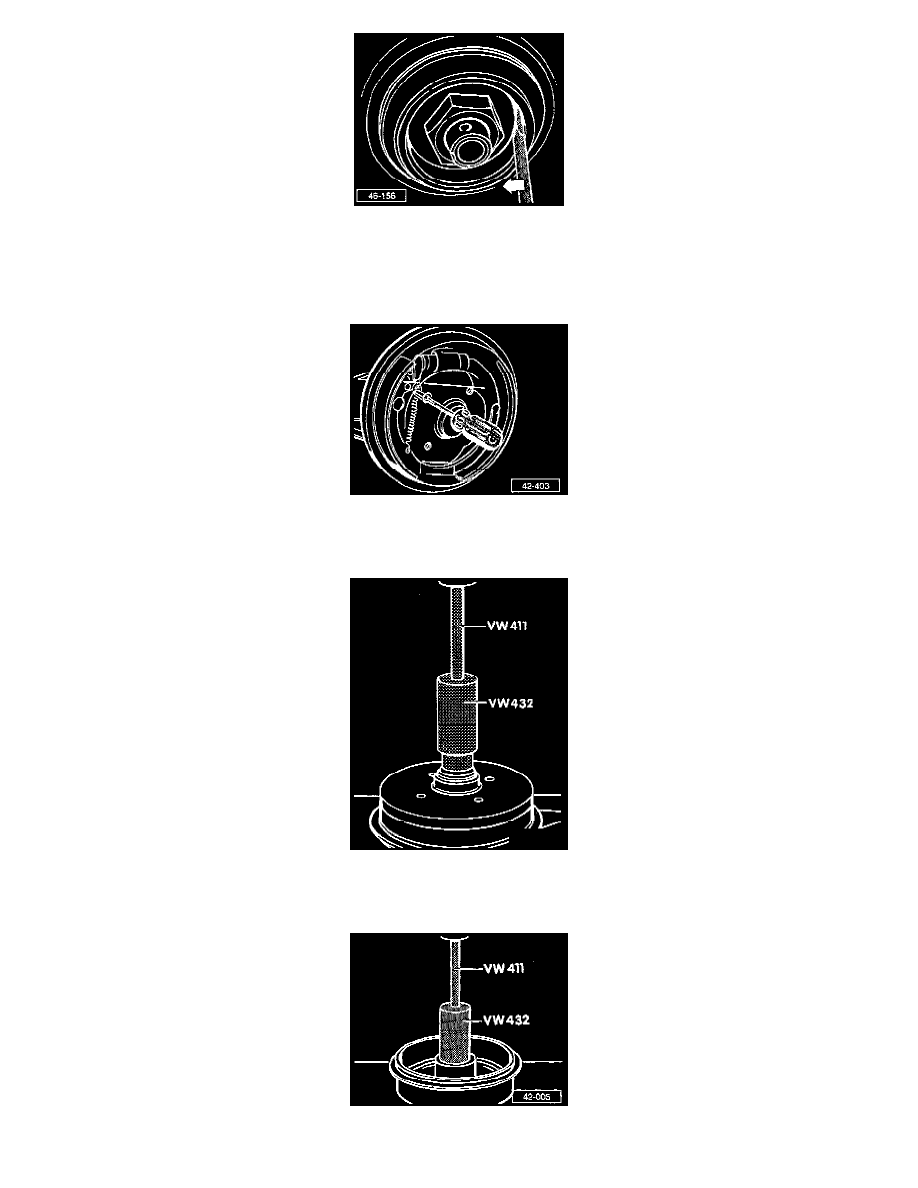 Fig. 4 - Wheel Bearing Play, Adjusting
-
The clearance is correctly adjusted when the thrust washer can be moved slightly using finger pressure against a screwdriver (do not pry or twist
screwdriver).
-
Secure with lock ring and new cotter pin.
Fig. 5 - Brake Shoes, Releasing
-
Use screwdriver working through wheel bolt hole in brake drum to push adjusting wedge upward.
Fig. 6 - Outer Race For Outer Wheel Bearing, Pressing In
Fig. 7 - Outer Race For Inner Wheel Bearing, Pressing In