< PREV PAGE
NEXT PAGE >
New Beetle L4-2.0L (AZG) (2003)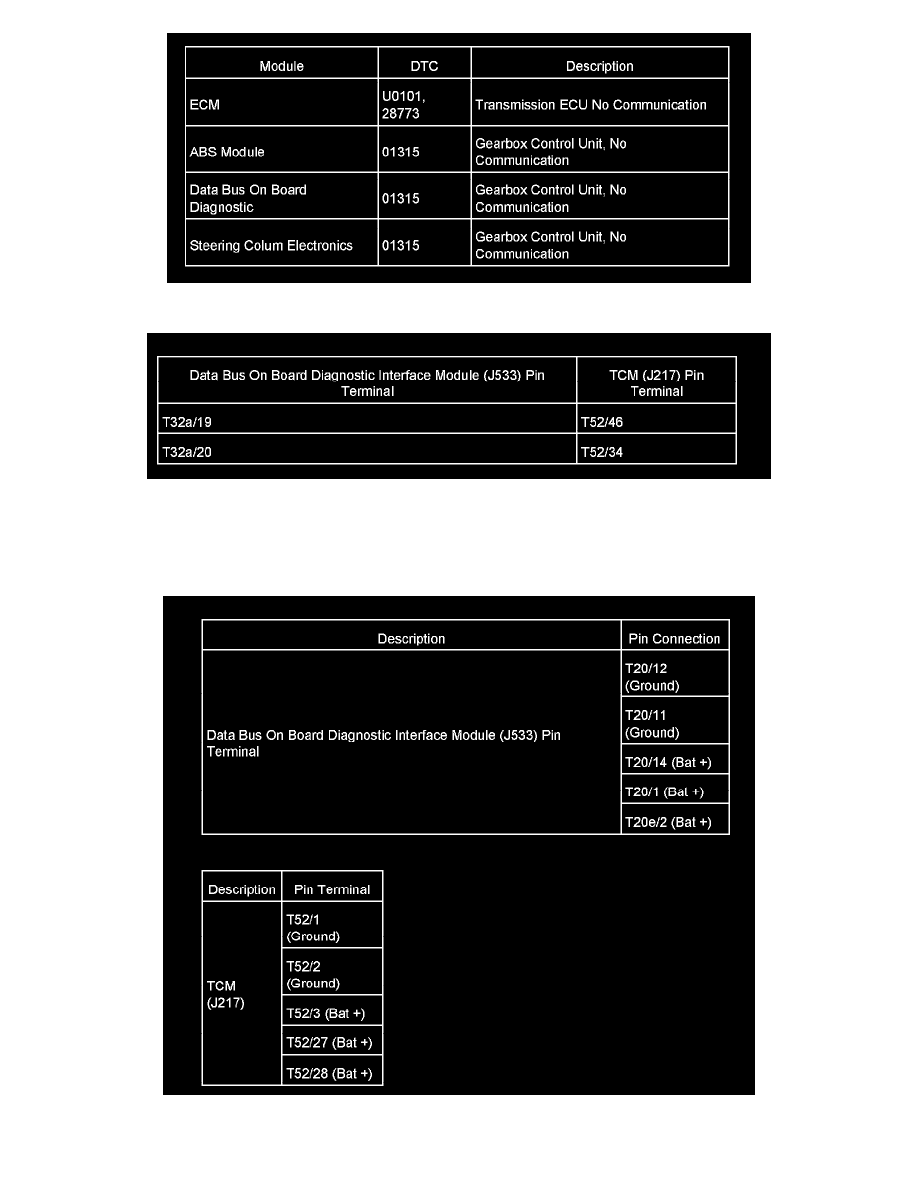 Are any of the following DTCs stored in Fault Memory?
Yes: Follow guided Fault Finding Test Plan for repair, use table below for correct Pin assignment.
No: Follow Testing Power Supply and Grounds above.
Did the connections test OK between the Data Bus On Board Diagnostic Module Interface Module (J533 Gateway) and TCM (J217) circuits?
Yes: Test the Power Supply and Grounds circuits to Data Bus On Board Diagnostic Interface Module (J533, Gateway) and TCM (J217) listed below
< PREV PAGE
NEXT PAGE >