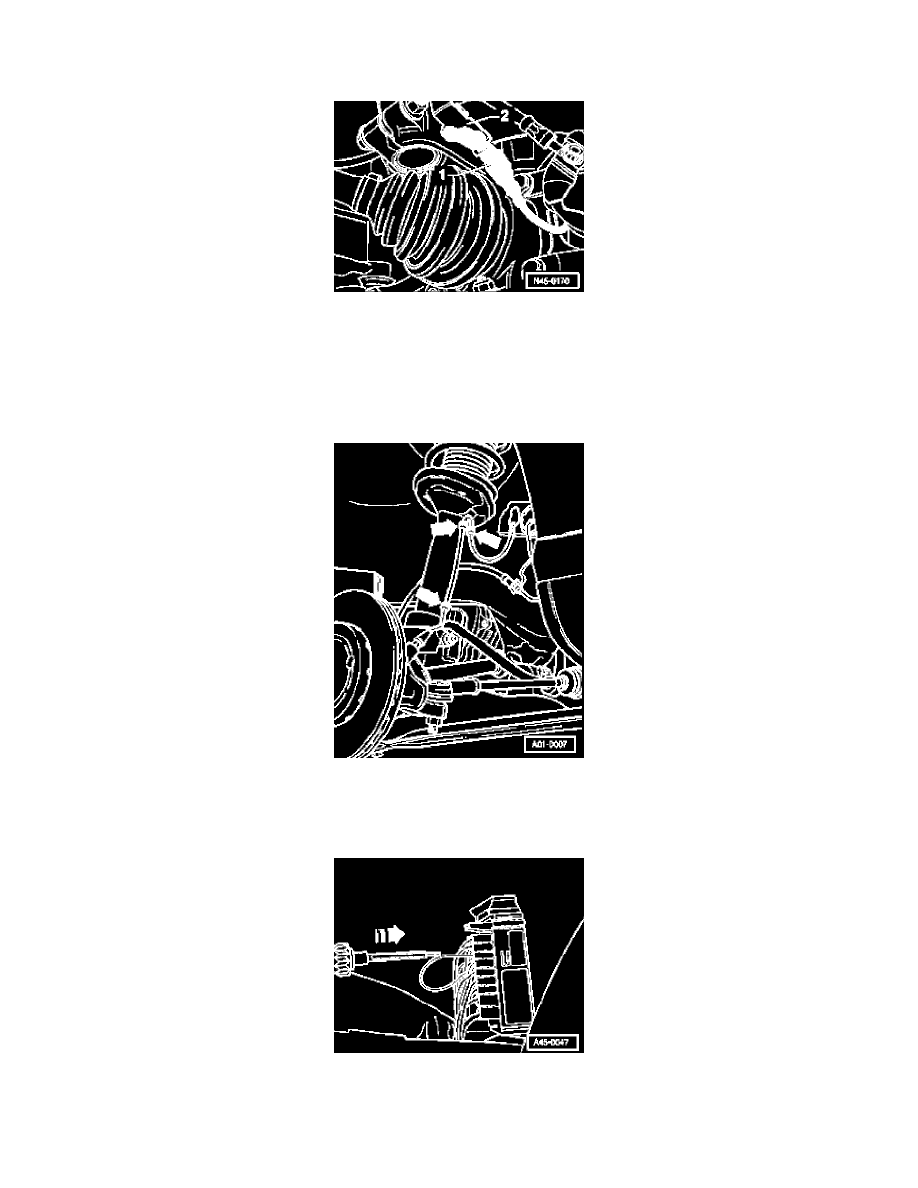 -
Push out relevant contacts with an ejection tool from wiring harness repair kit VAS 1978.
-
Separate connector from speed sensor wiring and speed sensor.
-
In addition, disconnect connection -1- on vehicles with a brake pad wear indicator.
-
Unclip the wiring from retainer -2-.
-
Remove the faulty speed sensor wiring.
Installing
-
Route the new speed sensor wiring.
-
Connect speed sensor to speed sensor wiring.
-
Clip in speed sensor wiring -arrows-.
Make sure the wiring is not twisted when installing the speed sensor wiring in the wheel housing.
-
Insert brake wear indicator connector into retainer on suspension strut.
-
Guide contacts into connector housing.
-
Push individual wiring seals in onto stop with an insertion tool from VAS 1 978.
-
Secure contacts with secondary locking device and install multi-pin connector cover cap.
Rear