< PREV PAGE
NEXT PAGE >
New Beetle L4-2.0L (AZG) (2003)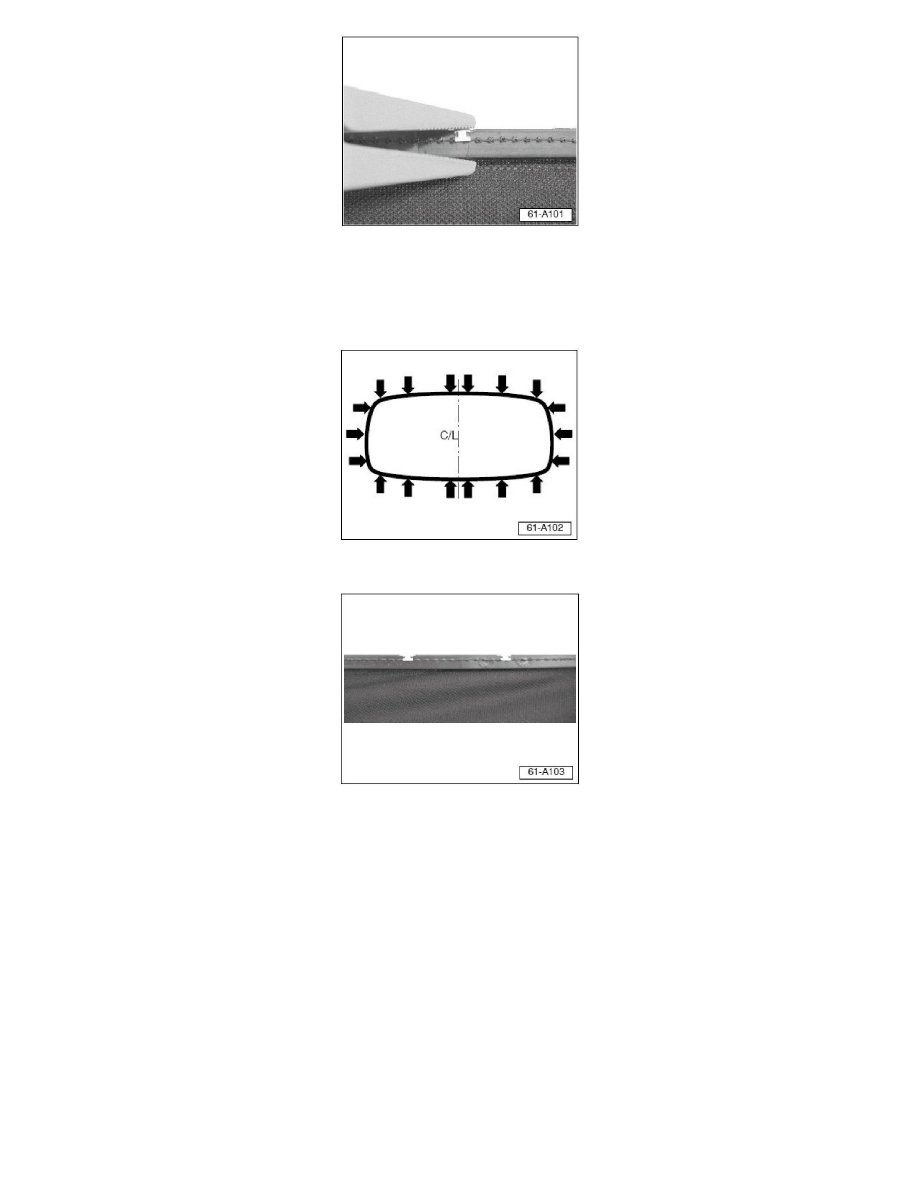 Tip:
-
Notches can be readily seen and felt around the periphery of the headliner .
-
Clips must be installed using flat pliers (plastic or with jaws protected) at the plastic beading edge
Clips must go over the plastic beading only (headliner cloth must not interfere).
-
Install clips at all notches (approximate locations indicated by arrows).
With 18 clips installed:
-
Insert beading into the rear glass headliner retainer groove.
With clips installed, it may be necessary to gently drive the beading into the retainer.
-
If necessary use a wide smooth edged nylon block and a rubber/plastic mallet against the cloth of the headliner (do not damage the headliner).
-
Tap lightly until beading is installed.
Headliner loose fit
2. When the headliner rear window beading for the rear glass fits loosely and comes out of the rear glass groove:
-
Remove headliner beading from rear glass by carefully pulling / prying it from the groove of the metal insert channel on the back glass (take
care not to damage headliner).
< PREV PAGE
NEXT PAGE >