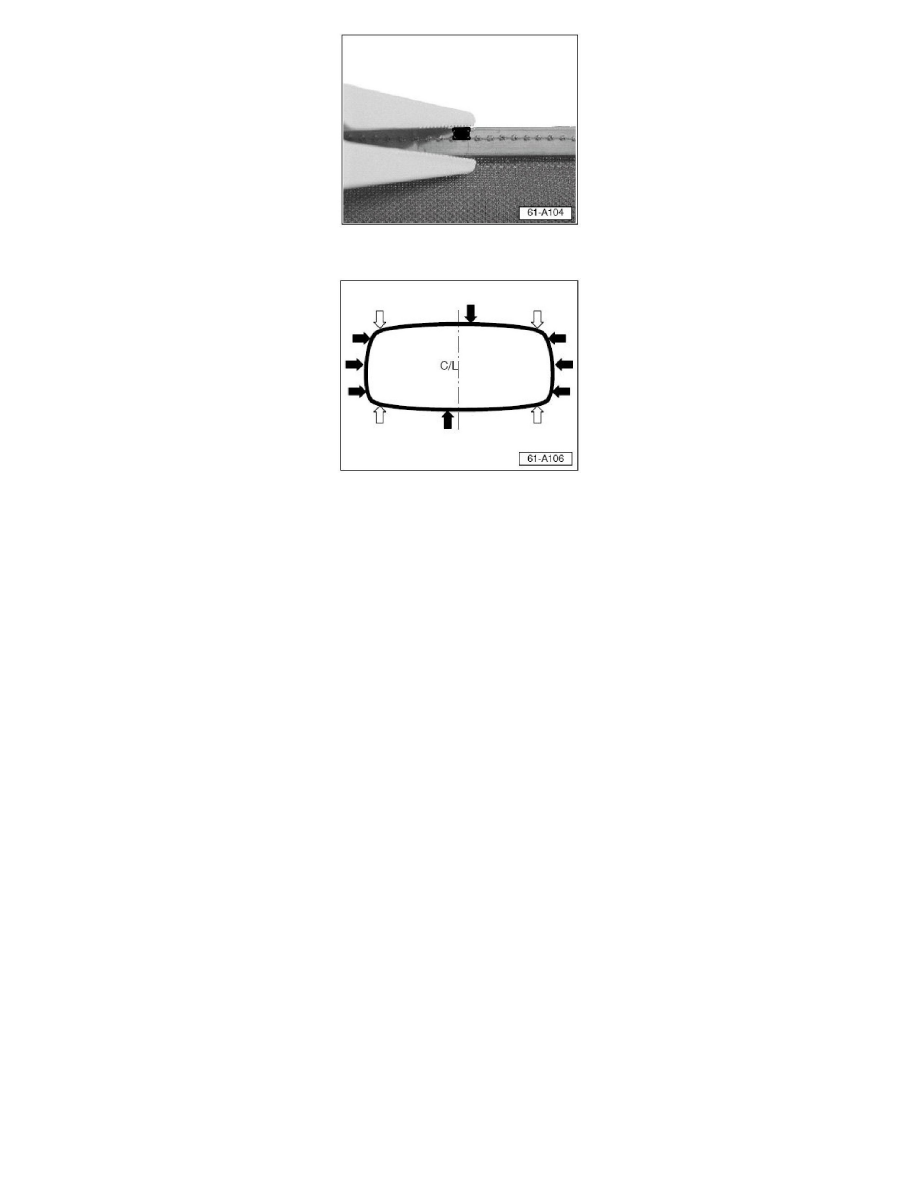 Install 12 clips of Part No: 1Y0871234 (black) around the headliner rear window beading in locations as follows:
-
3 per side (in 3 notches provided on each side of the headliner beading.
-
1 at each outboard notch just before radius (white arrows).
-
1 at notch at either side of centerline (C/L) of beading (top and bottom of beading).
Tip:
-
Clips must be installed using flat pliers (plastic or with jaws protected) at the plastic beading edge.
-
Clips must go over the plastic beading only (headliner cloth must not interfere).
With 12 clips installed in proper locations:
-
Insert beading into the rear glass headliner retainer groove.
With clips installed it may be necessary to gently drive the beading into the retainer.
-
If necessary use a wide smooth edged nylon block and a rubber/plastic mallet against the cloth of the headliner (do not damage the headliner).
-
Tap lightly until beading is installed.
Warranty