< PREV PAGE
NEXT PAGE >
New Beetle L4-2.0L (AZG) (2003)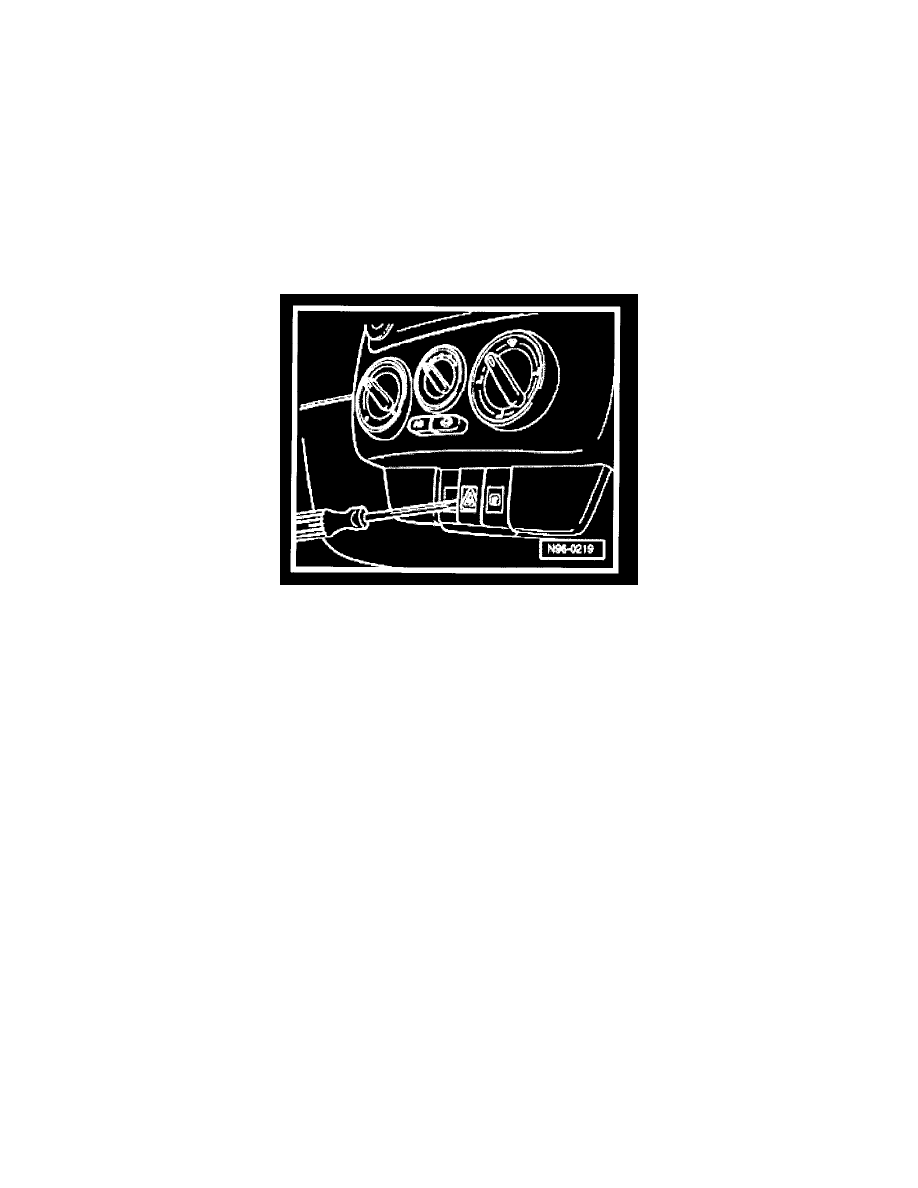 Hazard Warning Switch: Service and Repair
Switches in center of instrument panel, removing and installing
Removing and installing is the same procedure for all switches, only the hazard warning light switch -E3- is described here.
The switch must be removed together with the connected wiring from the instrument panel in order to disconnect the connector.
Special tools and equipment
Wood or plastic wedge
Removing
-
Protect instrument panel and adjacent switches with adhesive tape if necessary.
-
Press in adjacent switch and carefully pry out switch using flat plastic wedge or screwdriver.
-
Release connections and disconnect electrical connection.
Installing
-
Connect electrical connection.
-
Insert switch into mounting and engage properly.
< PREV PAGE
NEXT PAGE >