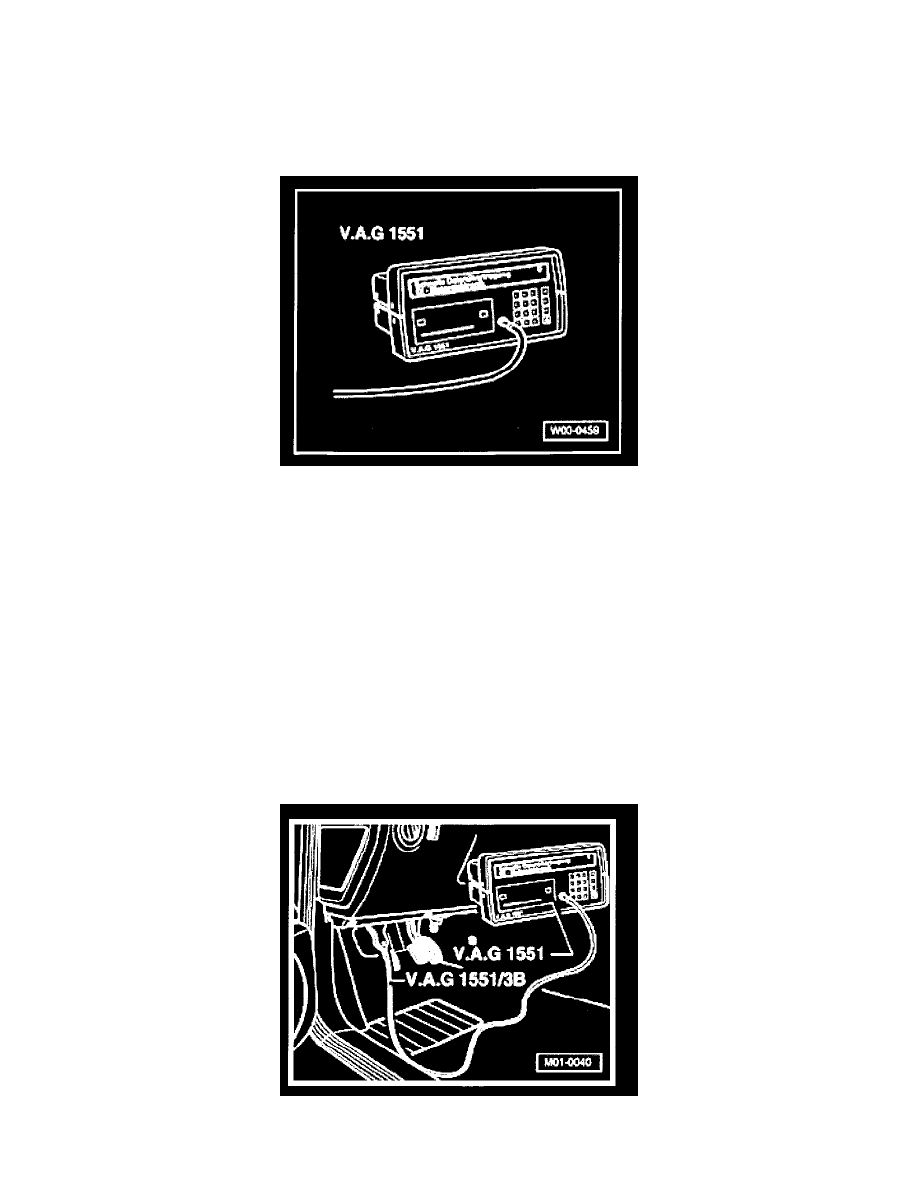 Headlamp Alignment Sensor: Testing and Inspection
Left Rear Level Control System Sensor -G76-, checking
NOTE:  The rear level control system sensor is not externally adjustable. However it must be checked after installation is complete,
Special tool, testers, and auxiliary items needed
-
VAG 1551/1552 Scan Tool (ST) or VAS 5051 Vehicle Diagnostic Testing and Information System tester.
-
VAG 1551/3B Adapter Cable
Prerequisites
-
Vehicle must be standing on all four wheels on a flat level surface.
-
Handbrake lever must be in off position and a drive gear must not be selected.
-
Steering must be in straight-ahead position.
-
Vehicle must be unoccupied and not loaded.
-
Vehicle must not be moved during basic settings process (i.e.: opening and closing of doors, people leaning on vehicle, people entering vehicle is
not permitted).
-
If vehicle was raised using a lifting platform/hoist or a vehicle/workshop jack, then it must be rolled back and forth several times so that the
springs etc. settle, before starting adjustments.
VAG 1551/1552 Scan Tool (ST), connecting and selecting functions (function 01)
Prerequisites:
-
All fuses OK., according to wiring diagram
-
Voltage supply OK. (minimum 9.0 V).
-
Connect Scan Tool (ST) using cable VAG 1551/3B.