< PREV PAGE
NEXT PAGE >
New Beetle L4-2.0L (AZG) (2003)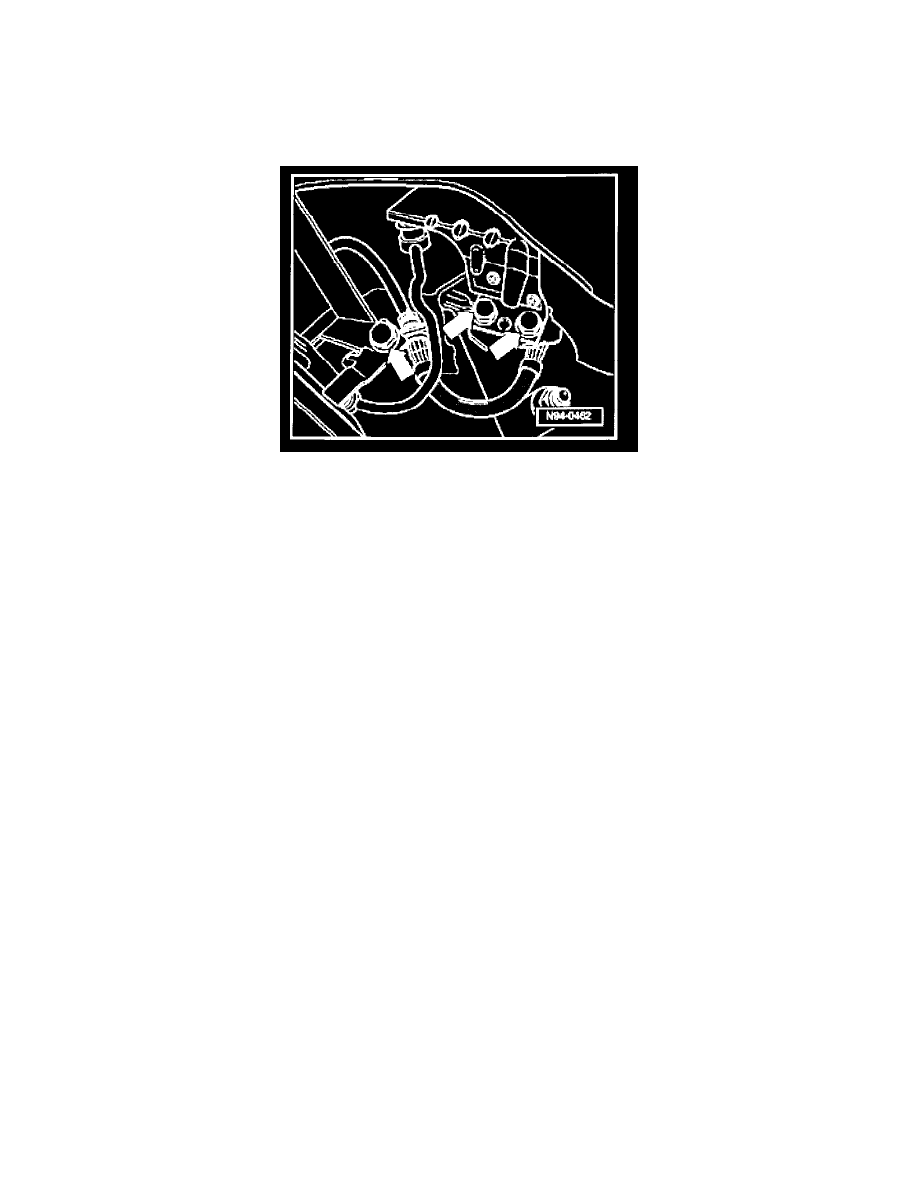 Headlamp Alignment Sensor: Service and Repair
Left Rear Level Control System Sensor -G76-
Left Rear Level Control System Sensor -G76-, removing and installing
Removing
-
Remove nuts -arrows-.
-
Remove sensor with retainer.
-
Disconnect electrical connections.
Installing
Installation in reverse sequence of removal.
When installing, ensure coupling rod angle bracket on rear axle is seated correctly.
NOTE:  The rear level control system sensor is not externally adjustable. However, it must be checked after Installation is complete.
-
Check rear level sensor adjustment.
< PREV PAGE
NEXT PAGE >