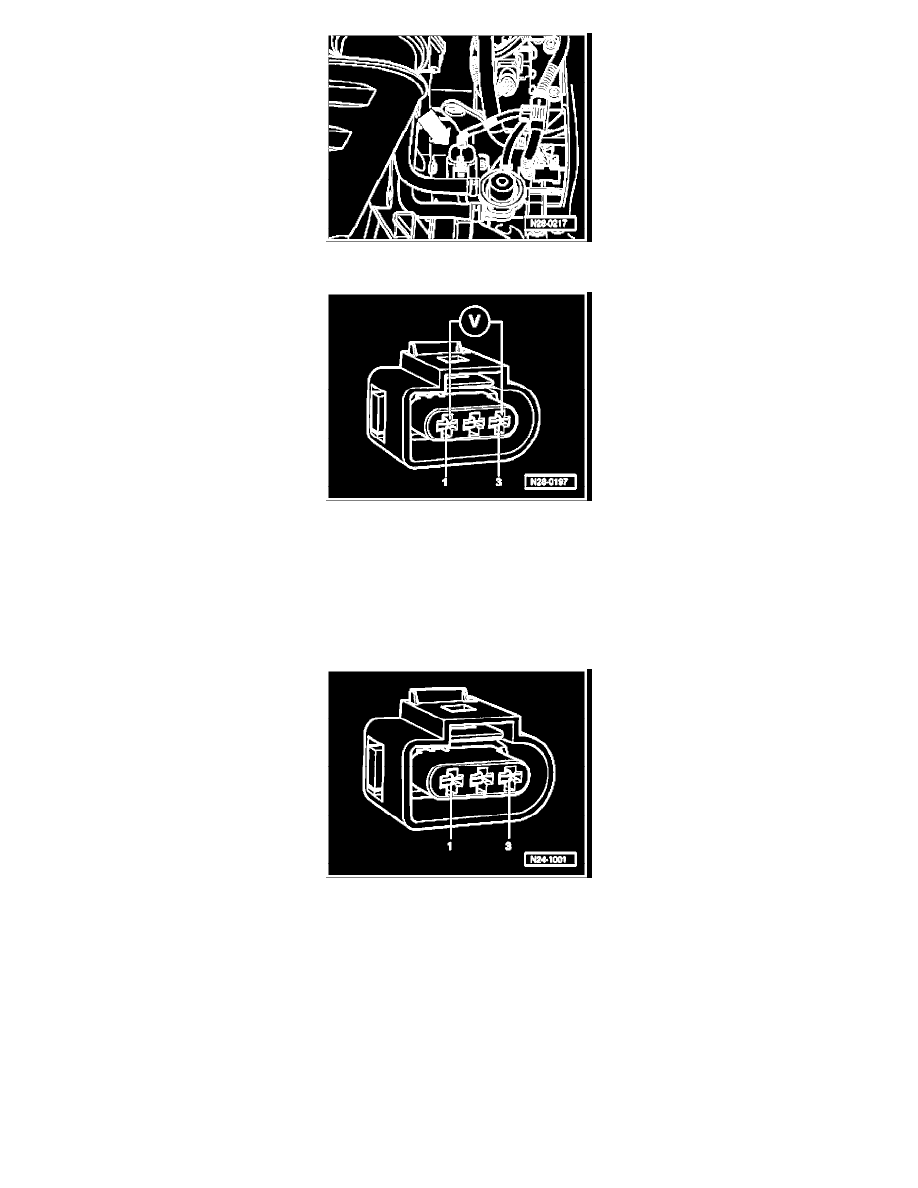 -
Disconnect the 3-pin connector from Camshaft Position (CMP) Sensor (arrow).
-
Connect multimeter to terminal 1 (B+) and 3 (Ground -GND-) of connector for Camshaft Position (CMP) sensor for voltage measurement.
-
Switch ignition on. Specified value: 4.0 to 6.0 V
-
Switch ignition off.
If there is no voltage:
-
Connect test box to control module wiring harness, connect test box for wiring test.  See: Testing and Inspection/Reading and Clearing Diagnostic
Trouble Codes/Scan Tool Connecting/With Generic Scan Tool/Test Box, Connecting For Wiring Test
-
Check for open circuits in wires between test box and connector according to wiring diagram.
Terminal 1 + socket 98
Terminal 2 + socket 86
Terminal 3 + socket 108
Wire resistance: max. 1.5 Ohms
-
Also check wires for short circuit to each other.
Specified value: Infinite Ohms
If no malfunctions are found in the wires and there was voltage between terminals 1 + 3:
-
Replace Camshaft Position (CMP) Sensor -G40-, item 15 .
-
Erase DTC memory of Engine Control Module (ECM), Diagnostic mode 4: Reset/erase diagnostic data.  
-
Generate readiness code.  See: Testing and Inspection/Monitors, Trips, Drive Cycles and Readiness Codes