< PREV PAGE
NEXT PAGE >
Passat Sedan V6-3.6L (BLV) (2008)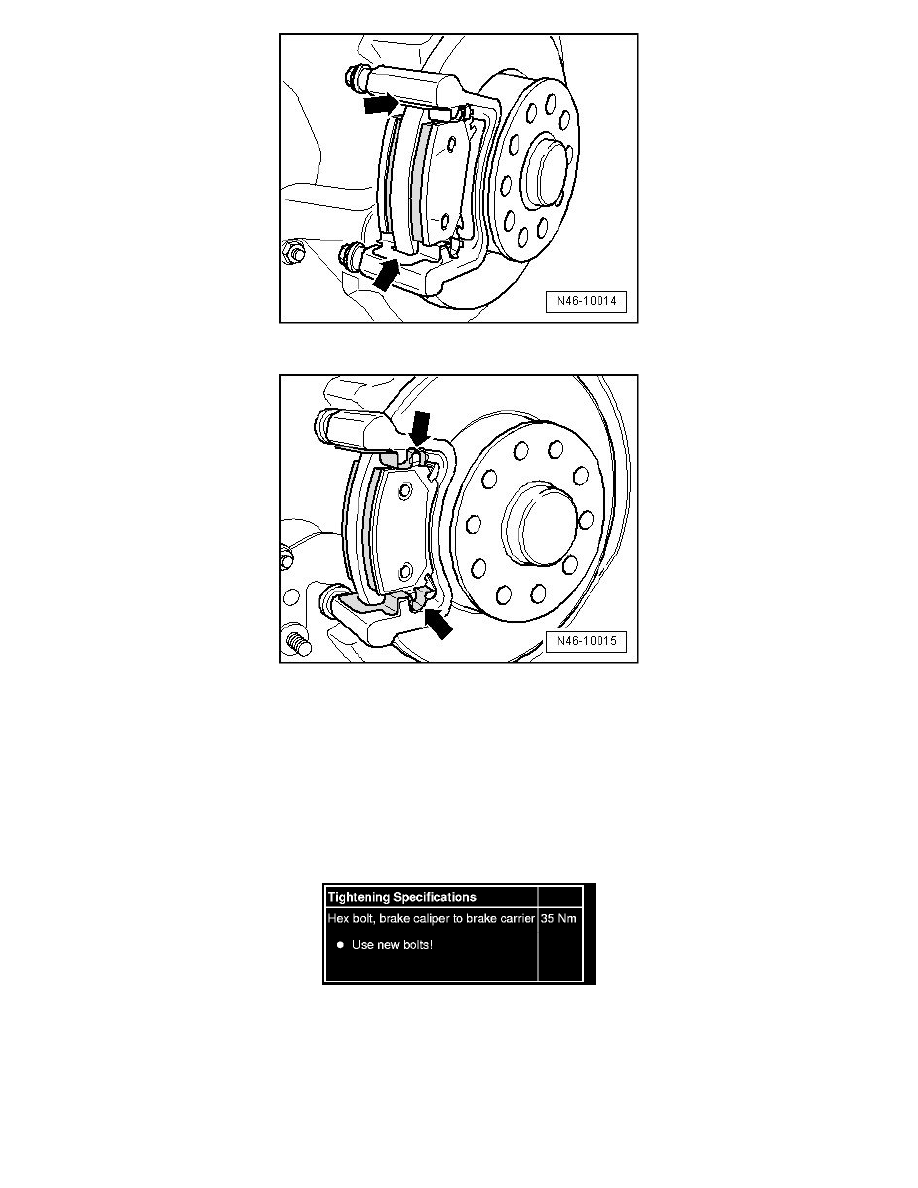 -
Make sure that the brake pads are located correctly in the anti-rattle springs - arrows -.
-
Secure brake caliper using new self-locking bolts.
‹› The repair kit includes four self-locking hex bolts which must be installed in all cases.
After driving the pistons out with the (VAS 5051), a basic setting of the brake system must be performed.
-
Perform the brake system basic setting with the (VAS 5051).
-
Install wheels.
‹› Check brake fluid level after replacing brake pad.
Brake Caliper
Special tools, testers and auxiliary items required
‹› Torque Wrench (V.A.G 1331)
‹› Brake Pedal Actuator (V.A.G 1869/2)
< PREV PAGE
NEXT PAGE >