< PREV PAGE
NEXT PAGE >
Passat Sedan V6-3.6L (BLV) (2008)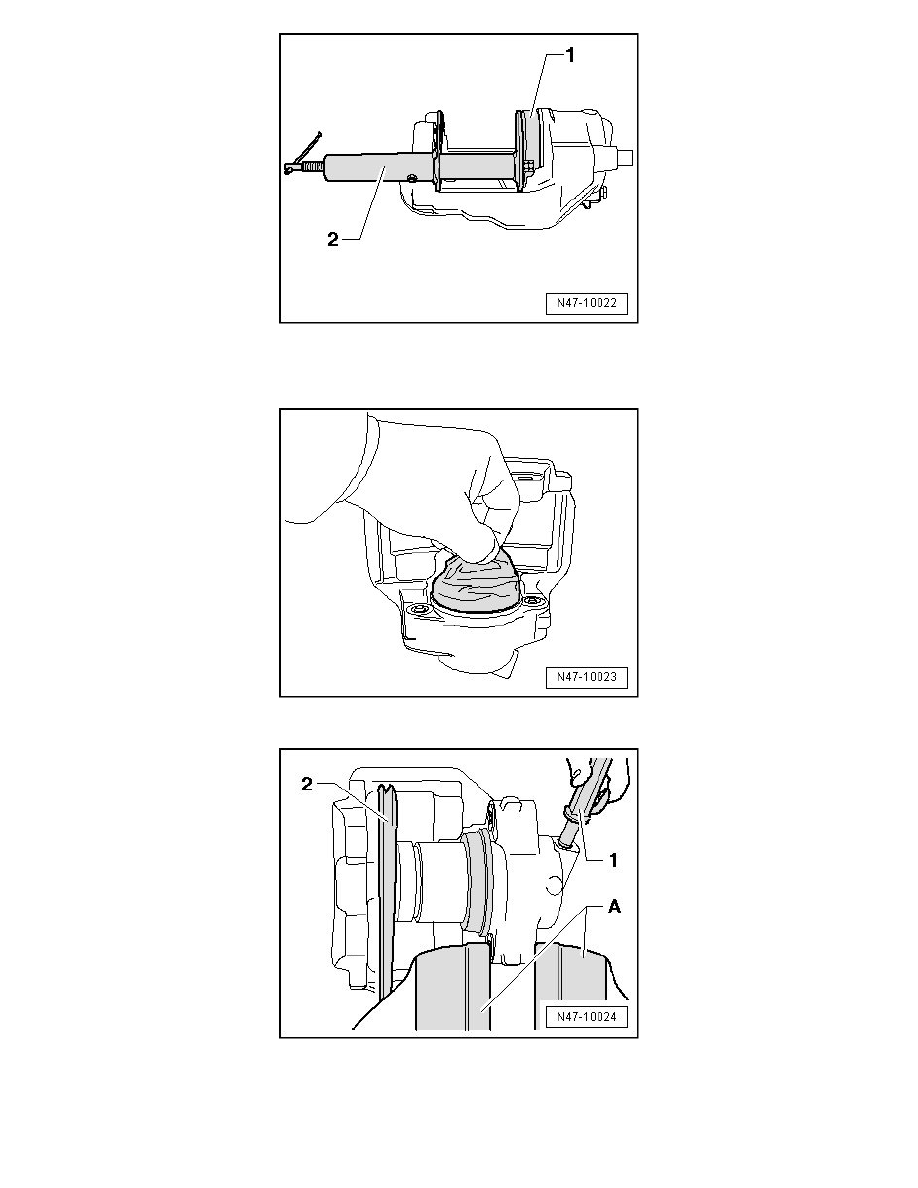 Check Seating of Protective Caps
-
Protective cap must no longer be able to be pulled from brake caliper by hand.
-
Press the piston lightly against the protective cap and lock it into position, for example with the trim removal wedge - 2 -. 
Do not angle piston, to avoid damaging the seal sleeve. 
-
Blow the protective cap on with pressurized air (max. 3 bar) -  1 -. Protective cap springs onto piston.
-
Press piston into brake caliper using piston resetting tool -  1 -.
< PREV PAGE
NEXT PAGE >