< PREV PAGE
NEXT PAGE >
Passat Sedan V6-3.6L (BLV) (2008)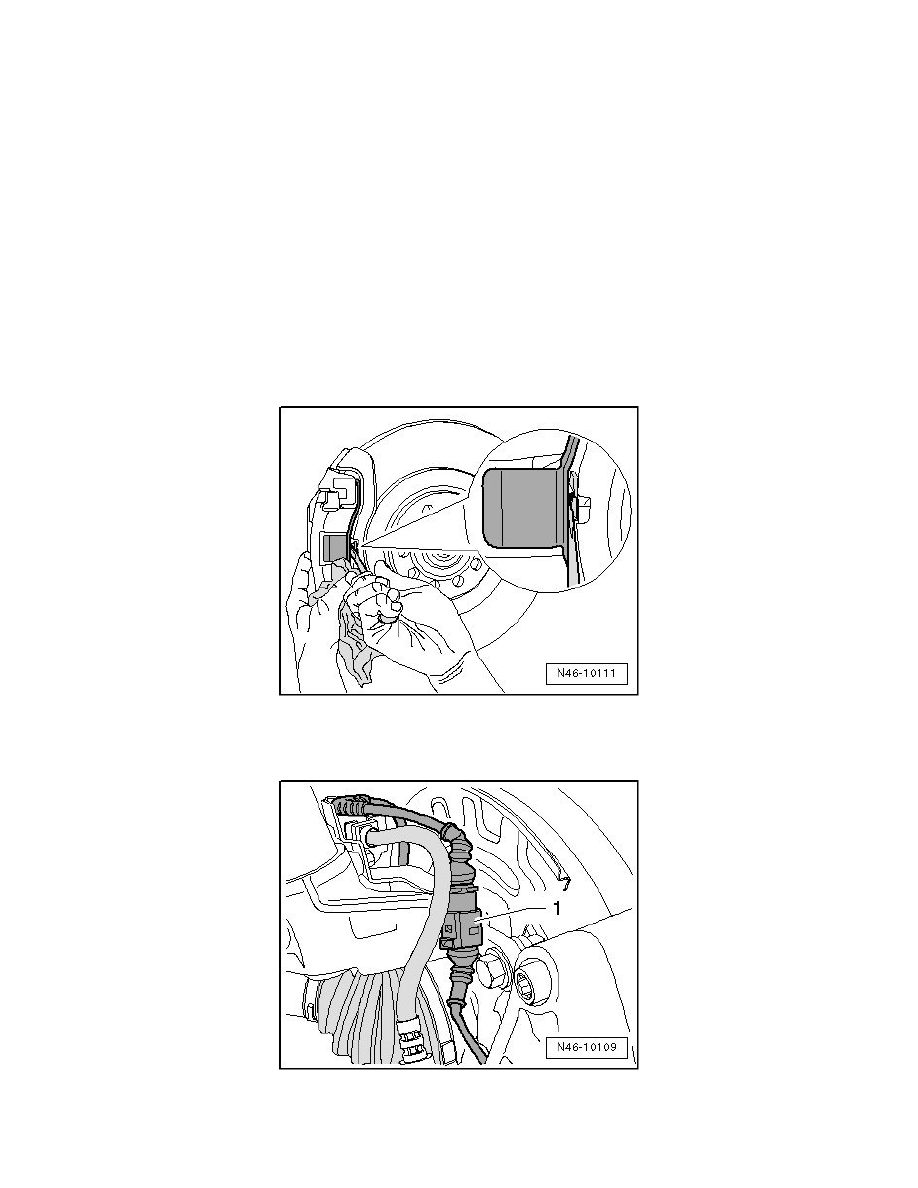 => [ Brake Pads ] 
=> [ Brake Caliper ] 
Brake Pads
Special tools, testers and auxiliary items required
‹› Torque Wrench (V.A.G 1331)
‹› Piston Resetting Tool (T10145)
Removing
When removing, mark brake pads that will be used again. Install in the same position, otherwise braking effect will be uneven!
-
Remove wheels.
-
Pry brake caliper retaining spring out of brake pad retaining spring with screwdriver. To do this, place screwdriver between both retaining springs
-  close-up -.
-
Secure brake caliper retaining spring with a cloth when doing this so that it cannot jump away.
-
Separate the connector - 1 - for brake pad wear indicator. 
-
Remove caps - arrows -.
< PREV PAGE
NEXT PAGE >