< PREV PAGE
NEXT PAGE >
Passat Sedan V6-3.6L (BLV) (2008)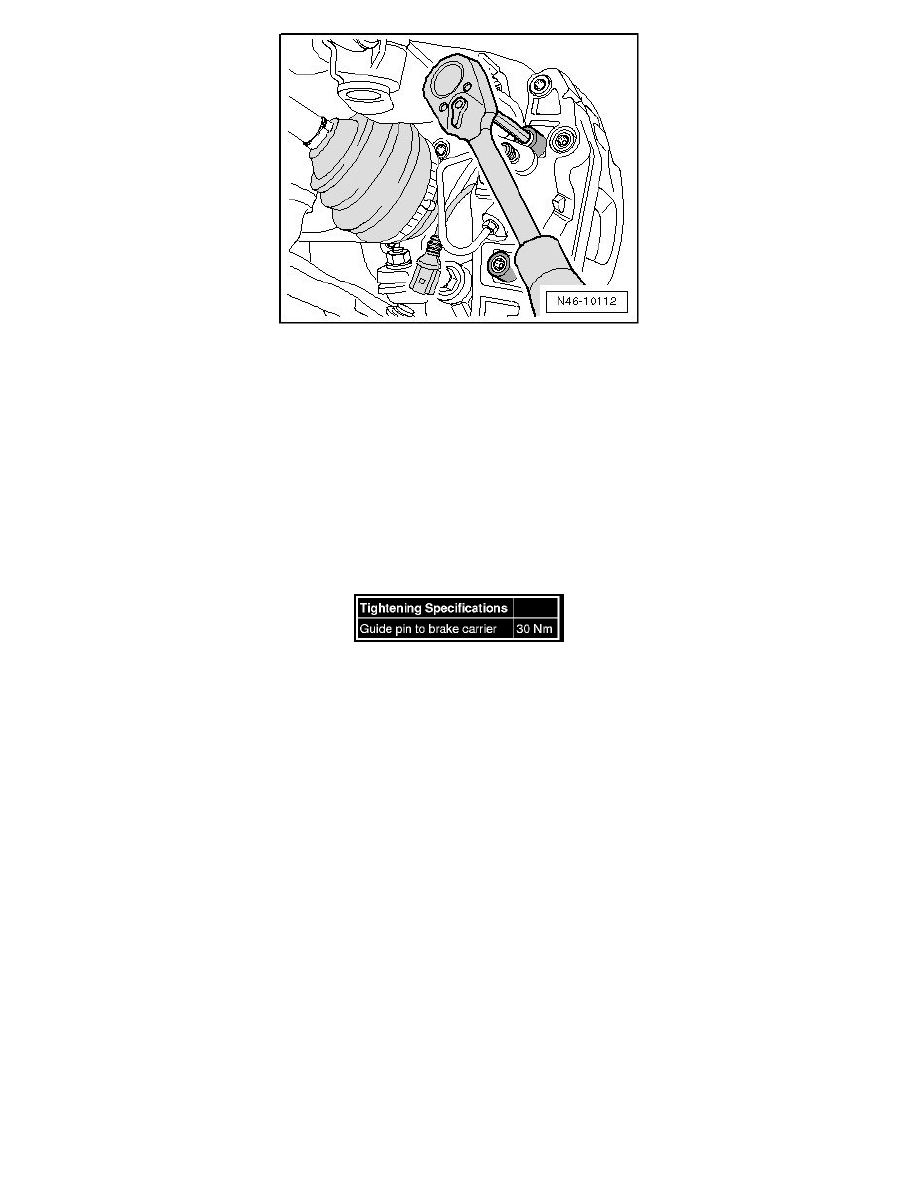 -
Install both protective caps.
-
Insert brake caliper retaining spring in brake pad retaining spring and press under brake carrier.
-
Connect brake pad wear indicator connector.
-
Install wheels.
Tightening specification for wheel bolts.
‹› After replacing brake pads, depress brake pedal firmly several times with vehicle stationary so that the brake pads are properly seated in their
normal operating position.
‹› Check brake fluid level after replacing brake pad.
Brake Caliper
Special tools, testers and auxiliary items required
‹› Torque Wrench (V.A.G 1331)
‹› Brake Pedal Actuator (V.A.G 1869/2)
Removing
Work procedure applies only for replacing or when performing subsequent service work on brake caliper.
-
Remove wheels.
-
Pry brake caliper retaining spring out of brake pad retaining spring with screwdriver. To do this, place screwdriver between both retaining springs.
-
Secure brake caliper retaining spring with a cloth when doing this, so that it cannot jump away.
-
Separate the connector for brake pad wear indicator.
-
Connect bleeder hose of bleeder bottle to bleeder valve of brake caliper and then open bleeder valve.
-
Insert (V.A.G 1869/2).
-
Close bleeder valve and remove bleeder bottle.
-
Remove the brake hose.
-
Pull both cover caps from bushings of brake caliper.
< PREV PAGE
NEXT PAGE >