< PREV PAGE
NEXT PAGE >
Passat Sedan V6-3.6L (BLV) (2008)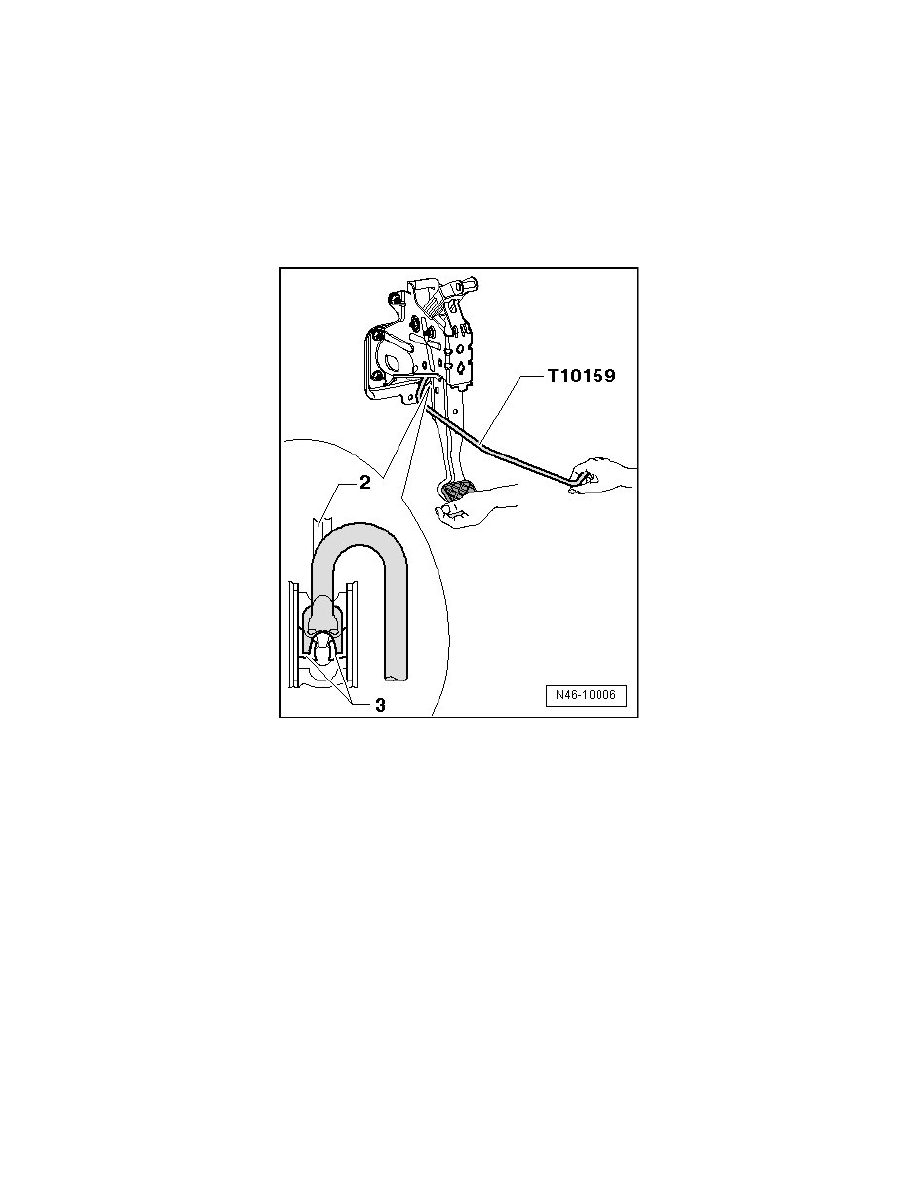 Vacuum Brake Booster: Service and Repair
Brake Pedal and Brake Booster
Brake Pedal and Brake Booster
Special tools, testers and auxiliary items required
‹› Release Tool (T10159)
-
Remove trim on driver side.
-
First press brake pedal in direction of brake booster and hold. 
2
Pressure rod
3
Retaining lugs
-
Insert (T10159) and pull in direction of driver seat. When doing this, counter-hold on brake pedal. (At this moment the pedal must not be allowed
to move backward). The mounting retaining lugs -  3 - will thereby be pressed off the ball head of the push rod -  2 -.
The process of separating the brake pedal from the brake booster is shown with the pedal assembly removed.
-
Pull (T10159) and brake pedal together toward the driver seat. (The brake pedal will thereby be pulled off the ball head of the push rod).
Connecting
-
Hold the push rod ball head in front of the mount and push the brake pedal toward the brake booster until the ball head engages audibly.
< PREV PAGE
NEXT PAGE >