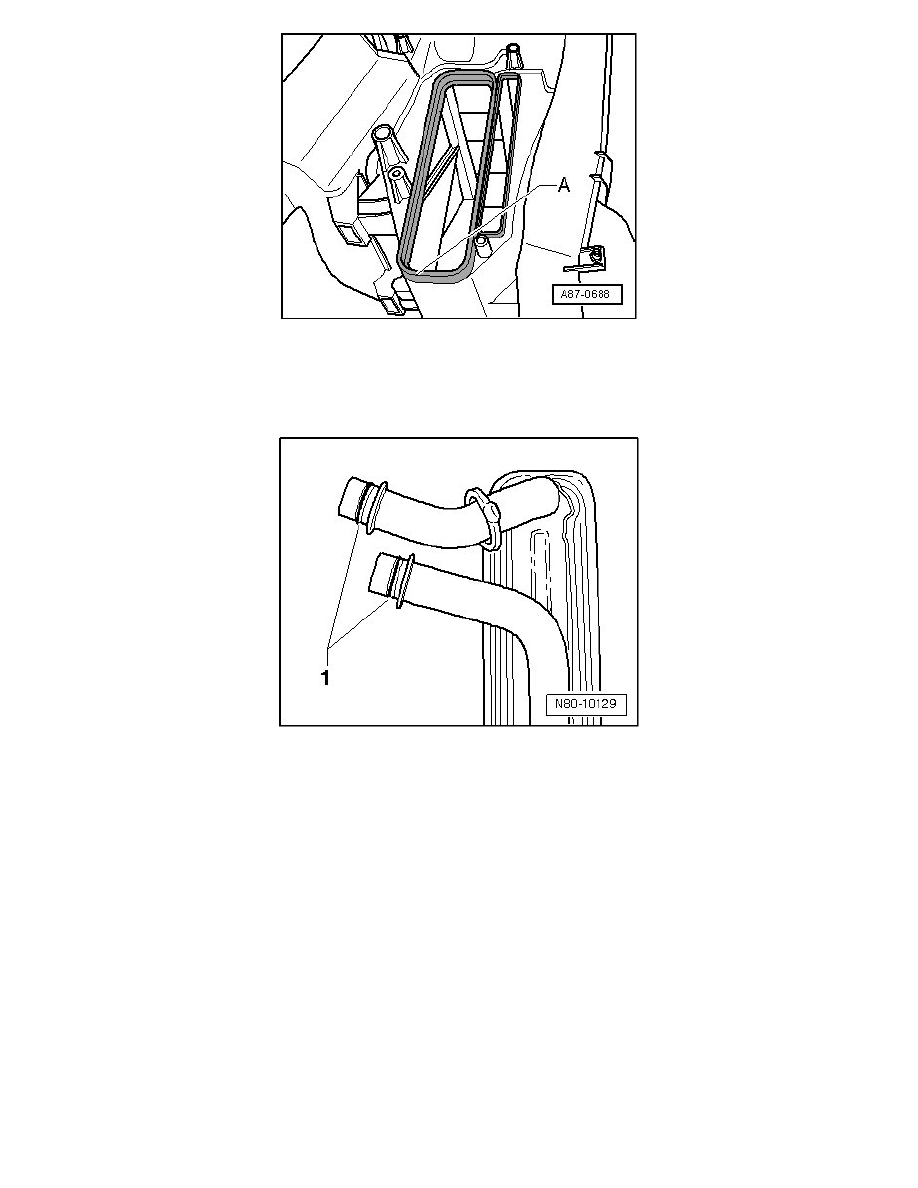 -
If necessary remove dirt or coolant from heating unit, for example after removing leaky heater core.
-
Push heater core into heating unit.
-
The sealing rings - 1 - must be replaced.
-
Coat the sealing rings with coolant before installing
‹› If hose clamps are deformed, replace them.
-
Connect coolant pipes to heater core.
-
Hose clamps - A - must be able to be twisted slightly when installing onto the coolant pipes.