< PREV PAGE
NEXT PAGE >
Passat Sedan V6-3.6L (BLV) (2008)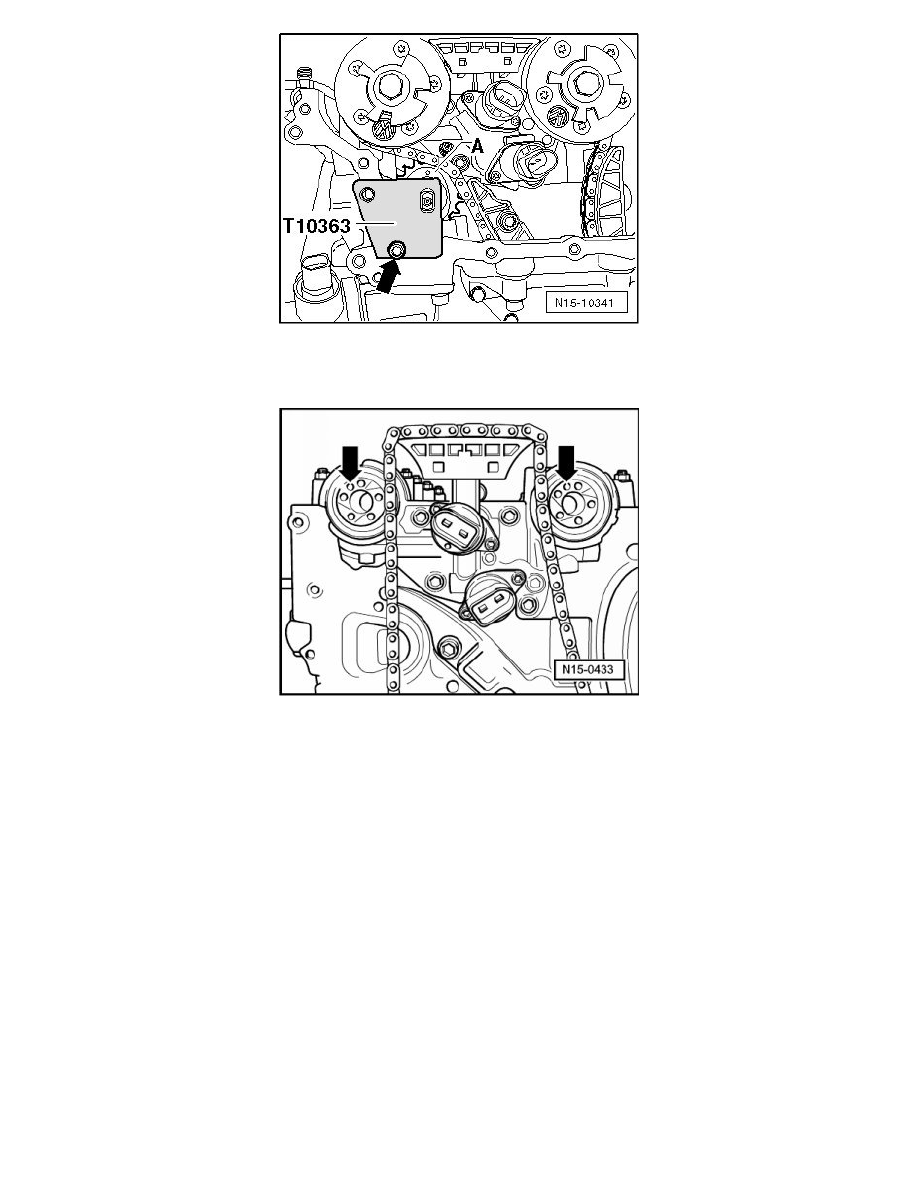 Install the Camshaft Adjuster for the Intake Camshaft as Follows:
‹› The camshaft adjusters can be attached to the camshaft mount in only one position - arrows -. This is due to the alignment pin.
-
Place the intake camshaft adjuster with the timing chain in place on the camshaft. Note the following:
‹› The timing chain for the high pressure pump sprocket must not hang through.
‹› It must be easy to mount the camshaft adjuster with the timing chain taut and the bolt can then be tighten by hand.
‹› The arrow - 1 - on the camshaft adjuster 24E must align with the right notch - 2 - of the control housing. For marks on the control housing, refer to
=> [ Control Housing Marks ] See: Cylinder Head Assembly/Testing and Inspection.
< PREV PAGE
NEXT PAGE >