< PREV PAGE
NEXT PAGE >
Passat Sedan V6-3.6L (BLV) (2008)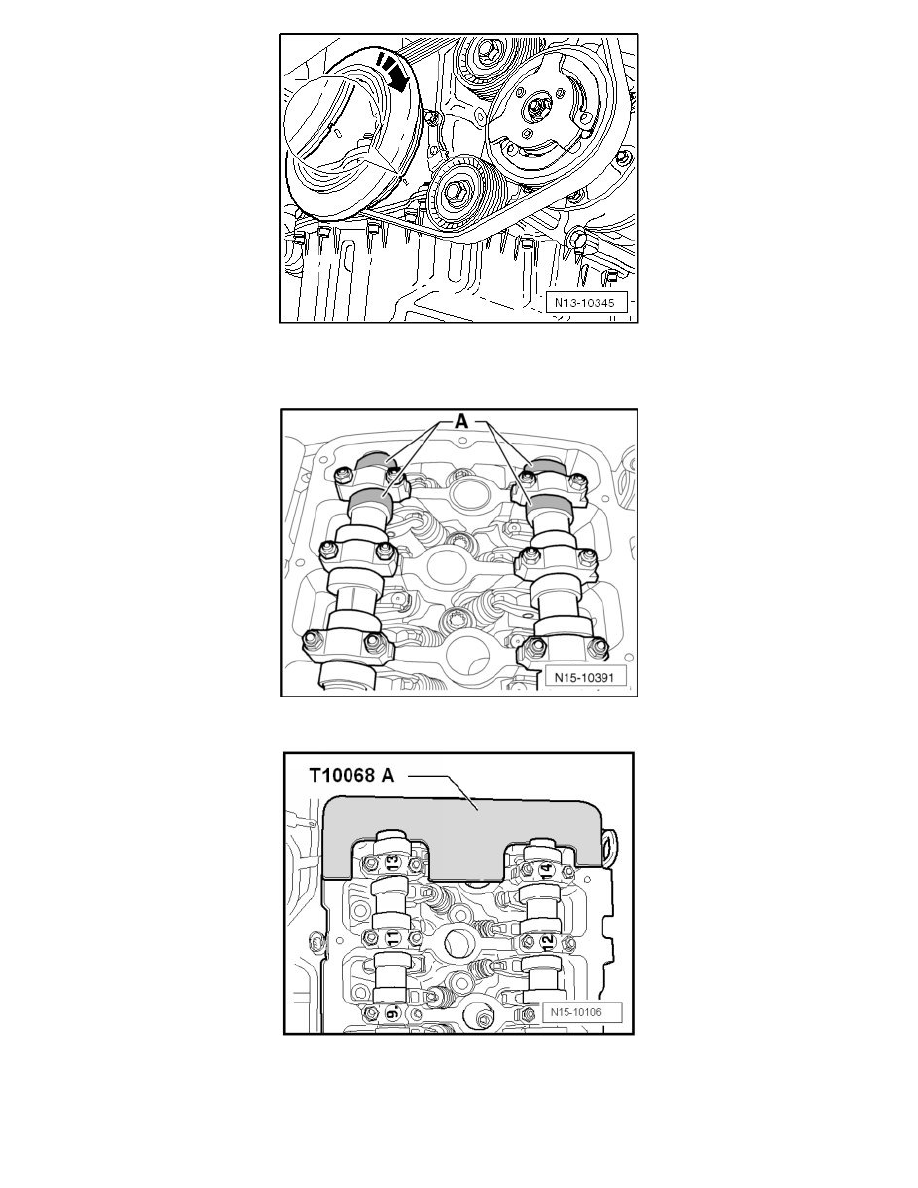 -
Position the camshafts in the cylinder head to TDC for cylinder 1.
The camshaft lobes - A - for cylinder 1 must face each other.
-
Install the (T10068 A) into both camshaft grooves. If necessary, slightly rotate the camshaft back and forth using an open end wrench.
-
Secure the position of the high pressure pump diver pinion using (T10363). The mark - A - on the on high pressure pump sprocket must be at the
top.
< PREV PAGE
NEXT PAGE >