< PREV PAGE
NEXT PAGE >
Passat Sedan V6-3.6L (BLV) (2008)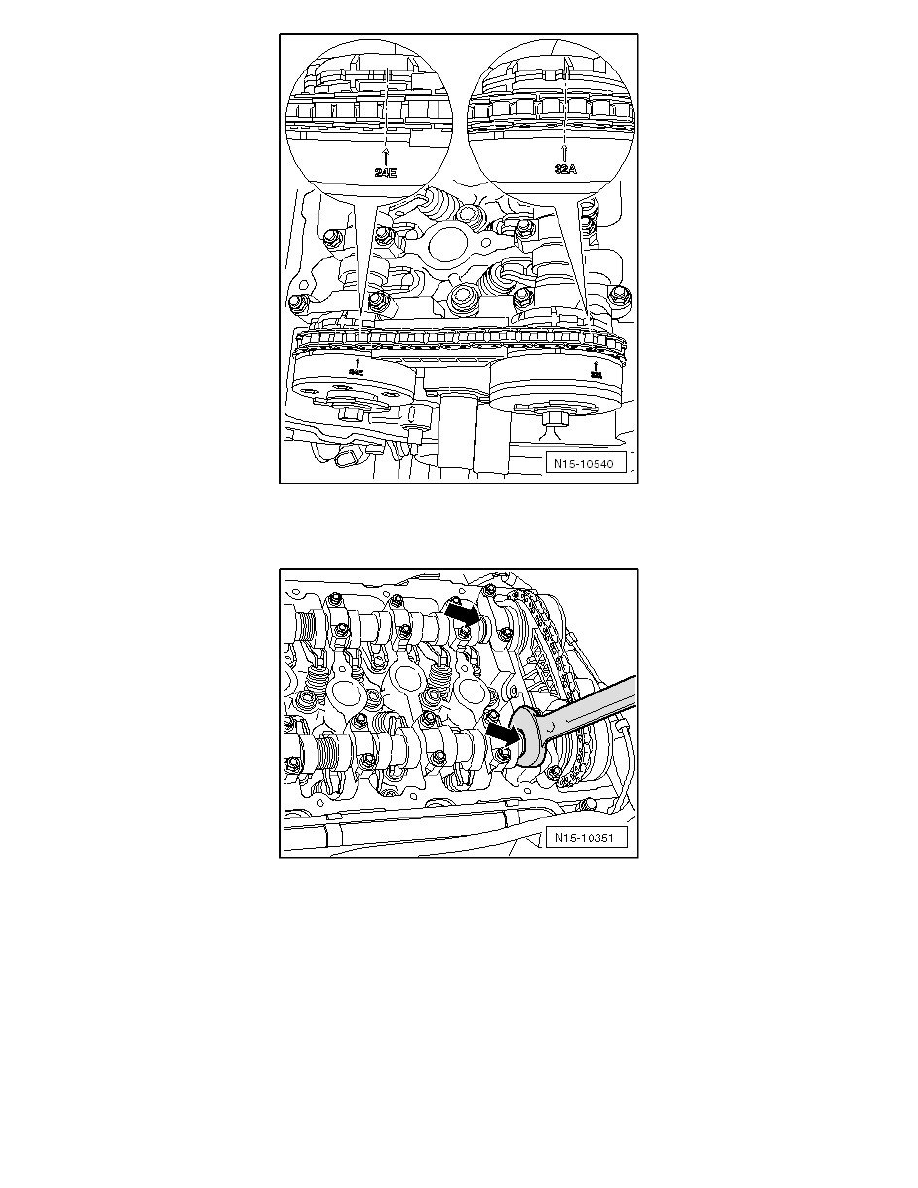 If the mark match:
-
Secure the respective camshaft to be tightened using a 27 mm open end wrench on the recess - arrow -.
‹› The (T10068 A) must not be installed during this process.
‹› Be aware that all sprocket bolts must be replaced.
-
Tighten the new bolts for the intake and exhaust camshaft adjuster to 60 Nm + 90° (1/4) additional turn.
Install the sealing flange. Refer to => [ Sealing Flange, Transmission Side ] See: Cylinder Block Assembly/Crankshaft Seal Retainer/Service and
Repair.
< PREV PAGE
NEXT PAGE >