< PREV PAGE
NEXT PAGE >
Passat Sedan V6-3.6L (BLV) (2008)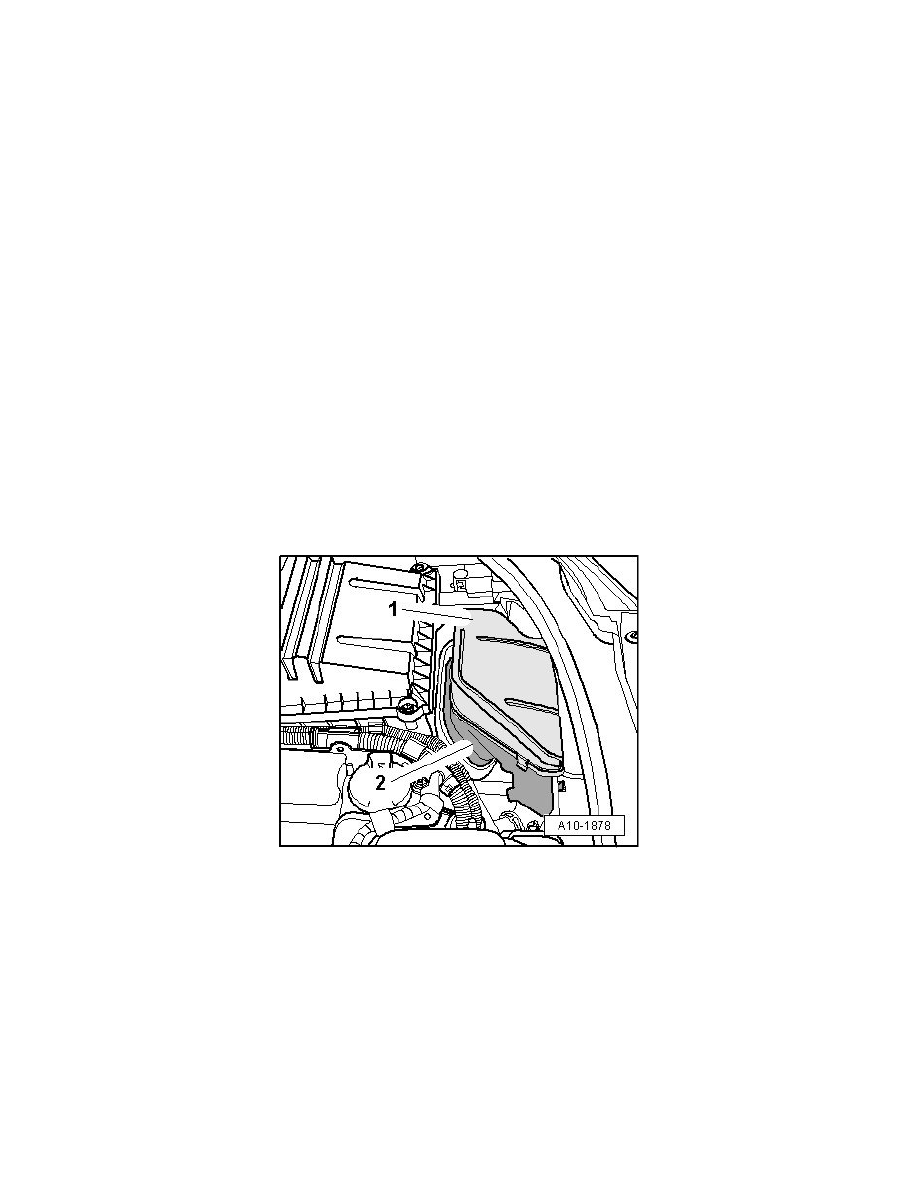 Variable Valve Timing Actuator: Service and Repair
Camshaft Adjuster Valves
Camshaft Adjuster Valves
Special tools, testers and auxiliary items required
‹› Socket Wrench (T10072)
‹› TORX Bit Set (V.A.G 1766)
‹› Torque Wrench (5-60 Nm) (V.A.G 1783)
‹› Ratchet Insert 1/4" (VAS 6234)
‹› Sealant (D 176 501 A1)
‹› Sealing Compound (D 454 300 A2)
Removing
CAUTION!
When doing any repair work, especially in the engine compartment, pay attention to the following due to clearance issues:
‹› Route all lines and wires in their original locations.
‹› Make sure the wires have enough clearance to all moving or hot components.
-
Remove the air guide cover - 1 -, disengage the clips sideways to do so.
-
Remove the air duct - 2 -.
-
Remove the air filter housing and connecting hose, while doing this remove the bolt - A -, disconnect the connector -  B - and remove the spring
clip - C -. When reinstalling, observe the mark - D -.
< PREV PAGE
NEXT PAGE >