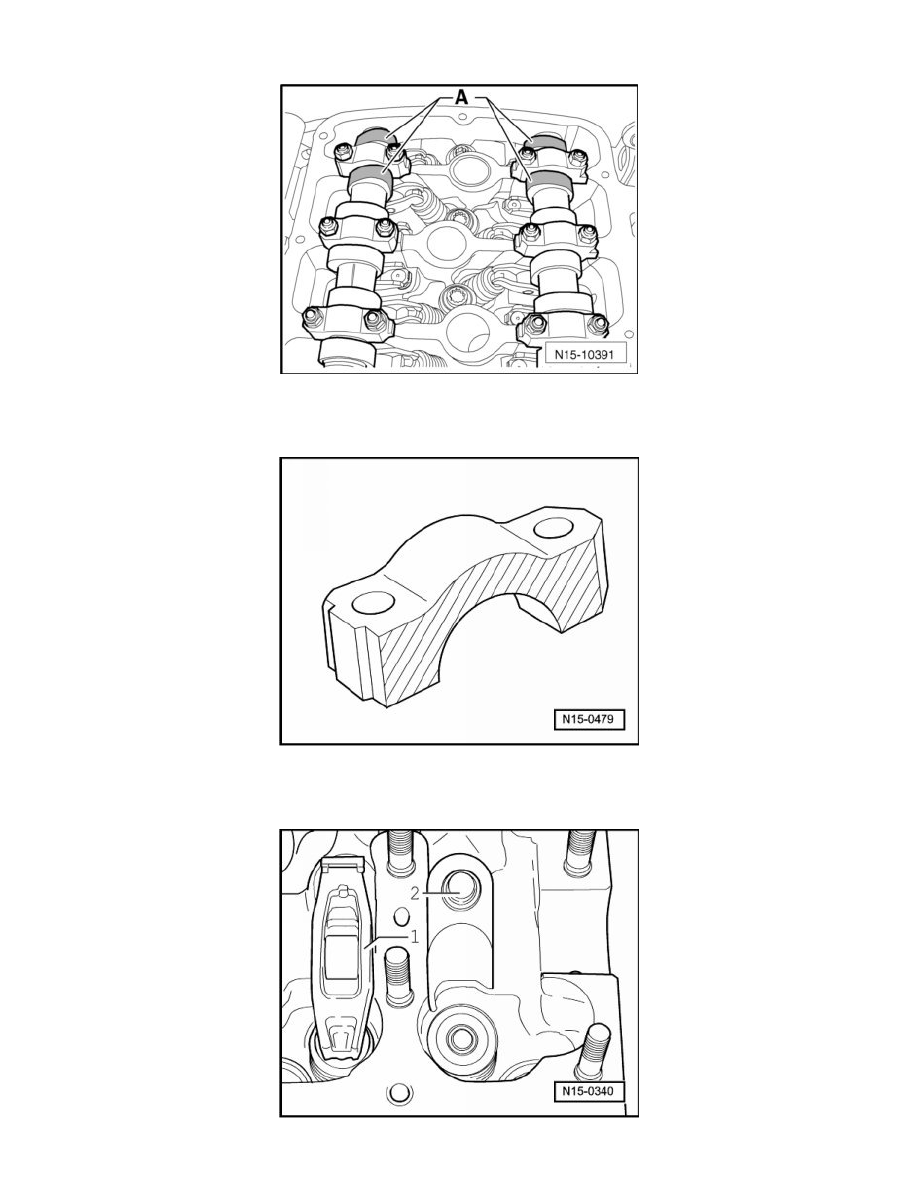 ‹› When installing the camshafts, the cam lobes for cylinder 1 -  A - must point upward.
Procedure
-
Lightly apply grease (G 052 723 A2) to the contact surface of bearing caps 7 and 8 before installing.
-
Install the support elements in the cylinder head and install the roller rocker levers onto their respective valve stem ends and support elements.
-
Make sure that all roller rocker levers - 1 - properly contact the valve stem tips and are clipped into their respective support elements - 2 -.