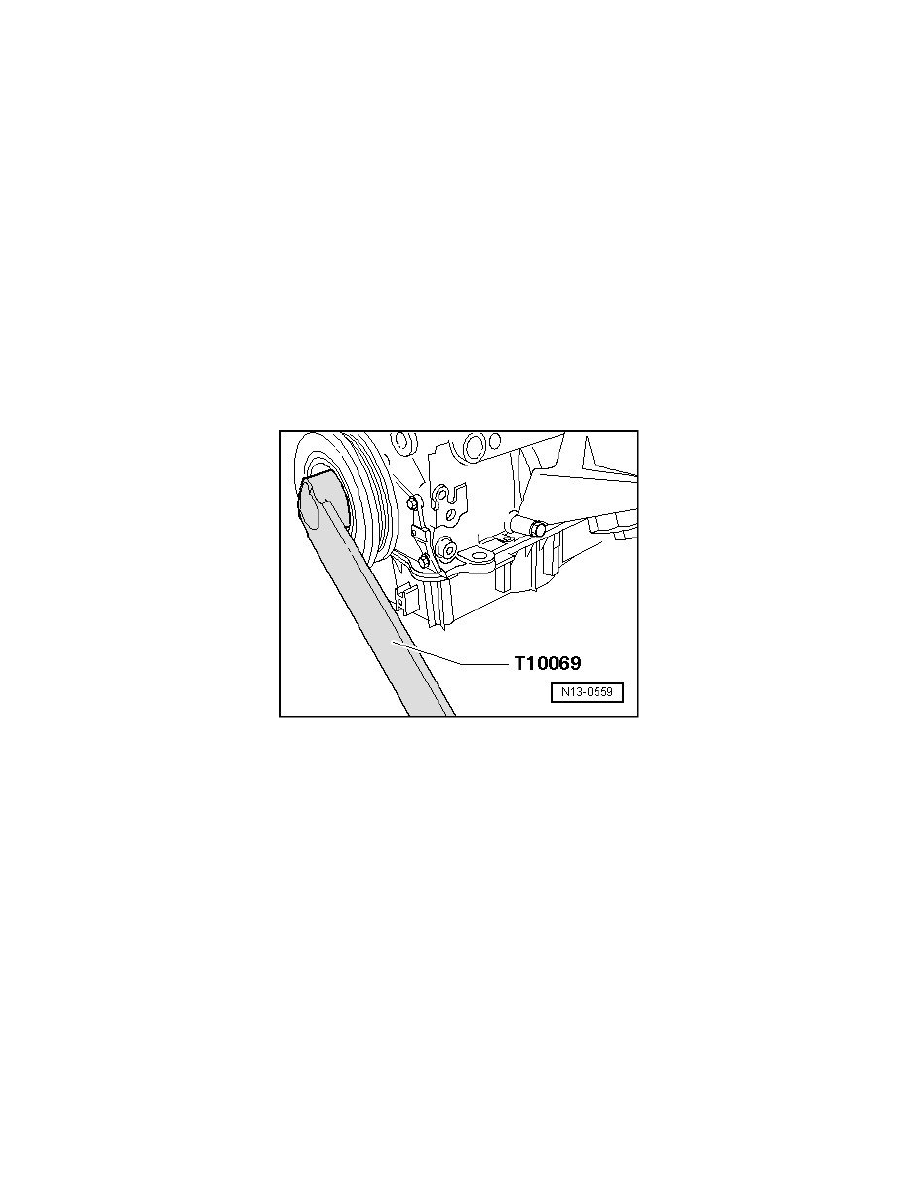 Sealing Flange, Engine Front: Service and Repair
Sealing Flange, Vibration Damper Side
Special tools, testers and auxiliary items required
‹› Counter-Holder Tool (T10069)
‹› Assembly Tool (T10215)
‹› Torque Wrench (40-200 Nm) (V.A.G 1332)
‹› Torque Wrench (V.A.G 1601)
‹› Sealant (D 176 501 A1)
Removing
-
Remove the ribbed belt. Refer to => [ Ribbed Belt ] See: Drive Belts, Mounts, Brackets and Accessories/Drive Belt/Service and Repair/Ribbed
Belt.
-
Remove vibration damper. To do so, secure the vibration damper using (T10069).
-
Remove the oil pan. Refer to => [ Oil Pan ] See: Engine Lubrication/Oil Pan/Service and Repair.
-
Remove the sealing flange bolts and flange.
-
Remove the sealant residue from the sealing surfaces.
Installing
-
Before installing, remove any remaining oil from the end of the crankshaft with a clean cloth.
-
Cut the tube nozzle at the front mark (nozzle diameter approximately 3 mm).