< PREV PAGE
NEXT PAGE >
Passat Sedan V6-3.6L (BLV) (2008)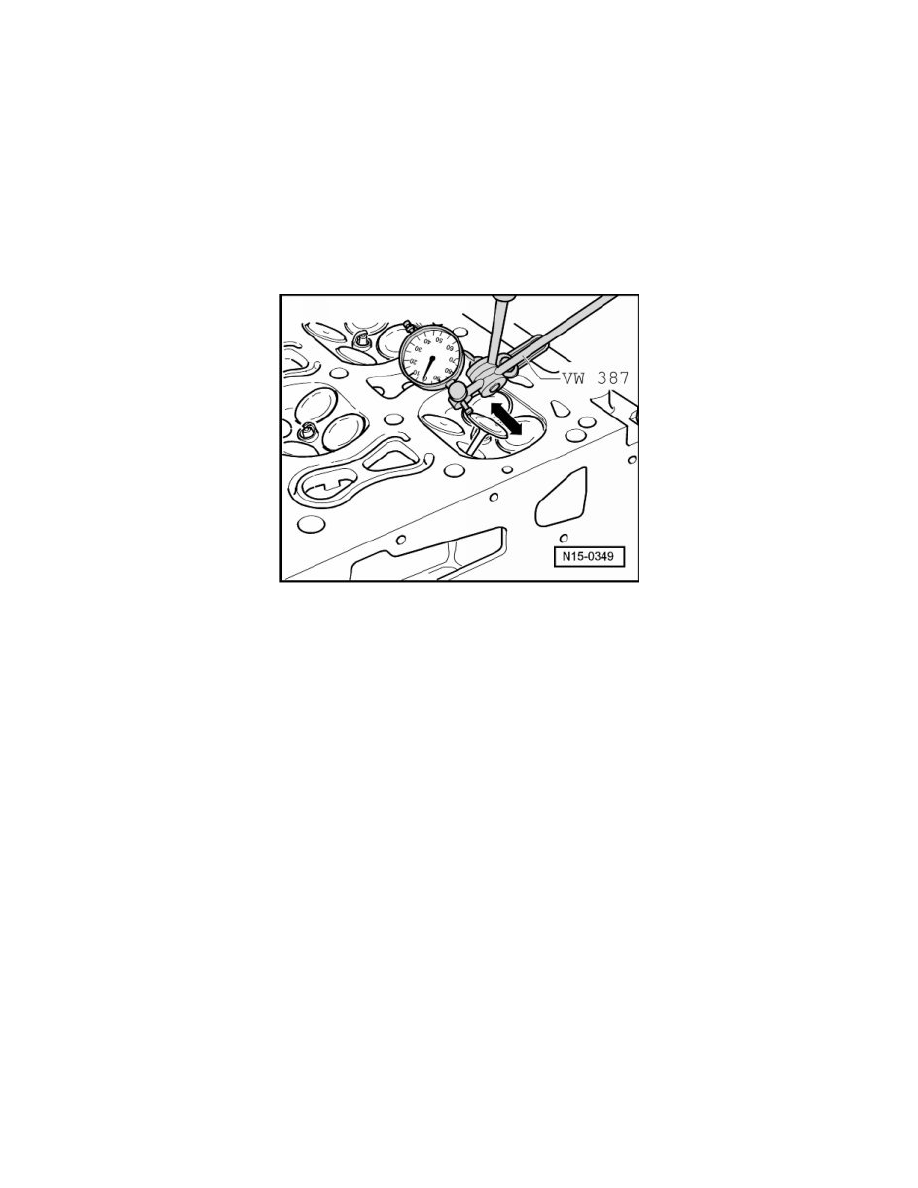 Valve Guide: Testing and Inspection
Valve Guide, Checking
Special tools, testers and auxiliary items required
‹› Dial Gauge
‹› Dial Gauge Holder (VW 387)
Procedure
-
Install a new valve into the guide. The end of the valve stem must be flush with the guide. Due to the slight difference in stem dimensions, ensure
that only an intake valve is used in the intake guide and an exhaust valve in the exhaust guide.
-
Determine the tilt clearance. Wear limit: 0.8 mm.
If tilt clearance is exceeded:
-
Replace the cylinder head.
< PREV PAGE
NEXT PAGE >