< PREV PAGE
NEXT PAGE >
Passat Sedan V6-3.6L (BLV) (2008)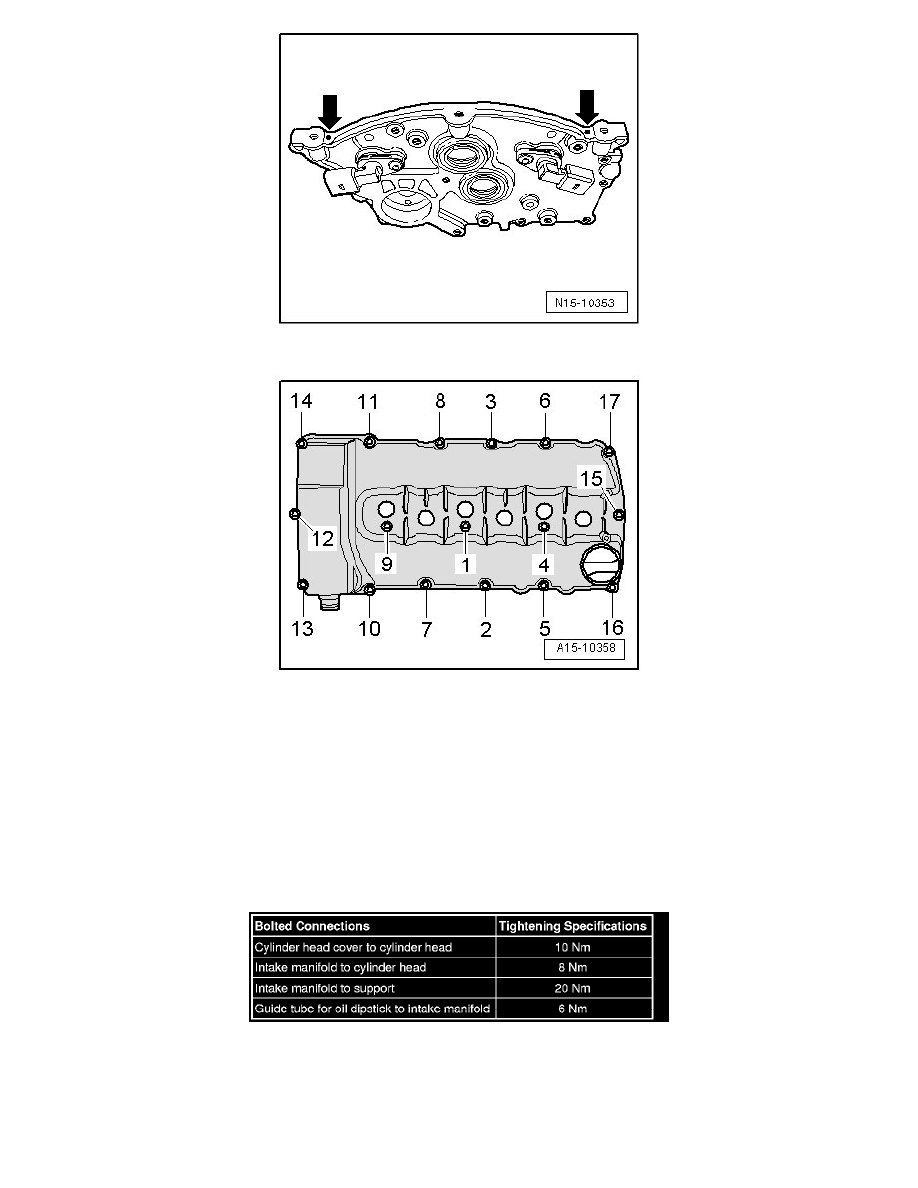 -
Install the cylinder head cover and tighten the bolts uniformly, starting from the inside and working toward the outside- 1 through 17 -.
Further installation is performed in reverse order of removal, noting the following:
‹› Replace the cylinder head cover if it is damaged or if there are leaks.
‹› Vehicles with a one piece intake manifold: first install the intake manifold to the cylinder head, then tighten both bolts for the intake manifold
support.
‹› Ensure the fuel hoses are securely seated.
-
Fill the cooling system. Refer to => [ Draining and Filling ] See: Cooling System/Service and Repair/Procedures/Draining and Filling.
Tightening Specifications
< PREV PAGE
NEXT PAGE >