< PREV PAGE
NEXT PAGE >
Passat Sedan V6-3.6L (BLV) (2008)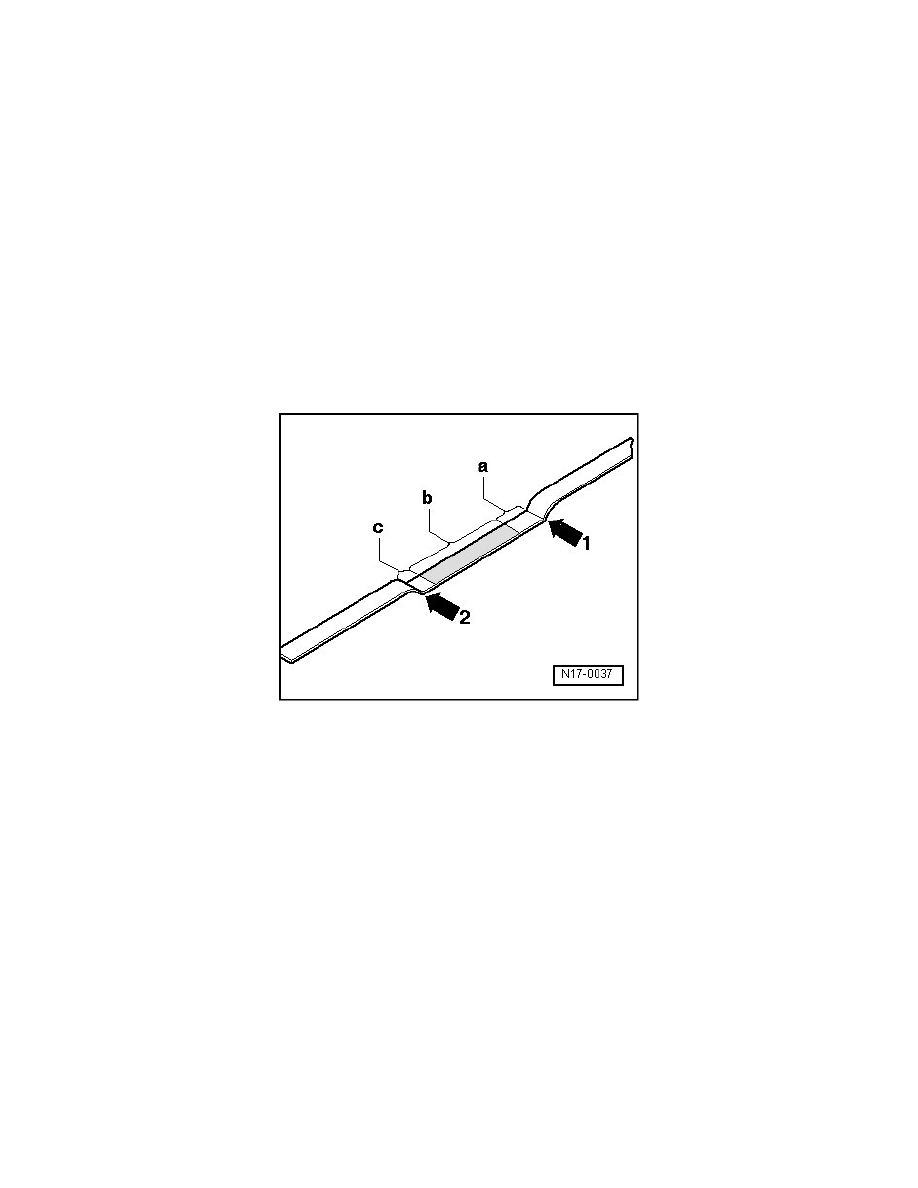 Engine Oil: Description and Operation
Engine Oil
Engine Oil Level, Checking
Conditions
‹› Engine oil temperature min. 60 °C (140 °F).
‹› Vehicle in a level position.
‹› After shutting off the engine, wait a few minutes to allow the oil to flow back into the oil pan.
Sequence
-
Remove the oil dipstick, wipe off the dipstick with a clean cloth and install it completely in the guide tube.
-
Remove the oil dipstick again and check the oil level.
Marks on Dipstick
1
MAX mark
2
MIN mark
a
Area above the hatched field up to the MAX mark: Do not add oil!
b
Oil level in the hatched areas: engine oil can be added.
c
From the MIN mark up to the hatched field: add a maximum of 0.5 liter of oil!
< PREV PAGE
NEXT PAGE >