< PREV PAGE
NEXT PAGE >
Passat Sedan V6-3.6L (BLV) (2008)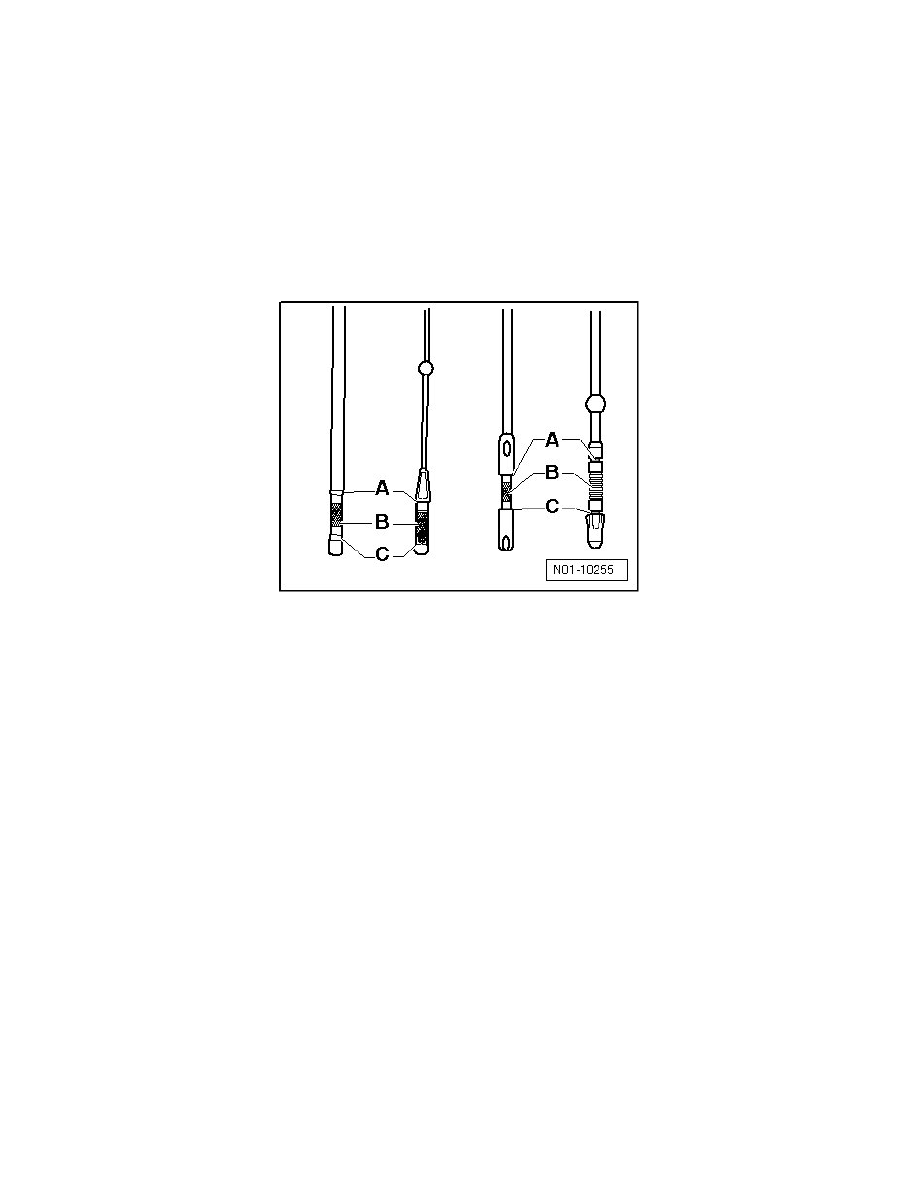 Engine Oil: Service and Repair
Engine Oil, Checking Level
03 - Service Procedures
Engine Oil, Checking Level
-
After stopping the engine, wait for at least 3 minutes for the oil to flow back into the oil pan.
-
Pull out oil dipstick and wipe with clean rag. Replace dipstick and push down to stop.
-
Pull out dipstick again and read oil level.
If the dipstick appears as illustrated:
A Oil must not be topped off.
B Oil can be topped off. This will cause the oil level to be in area - A -.
C Oil must be topped off. It is sufficient when oil level is in area - B - (grooved field).
If oil level is above area - A -, the catalytic converter can be damaged.
-
When oil level is below marking - C -, top off with oil to marking - A -.
< PREV PAGE
NEXT PAGE >