< PREV PAGE
NEXT PAGE >
Passat Sedan V6-3.6L (BLV) (2008)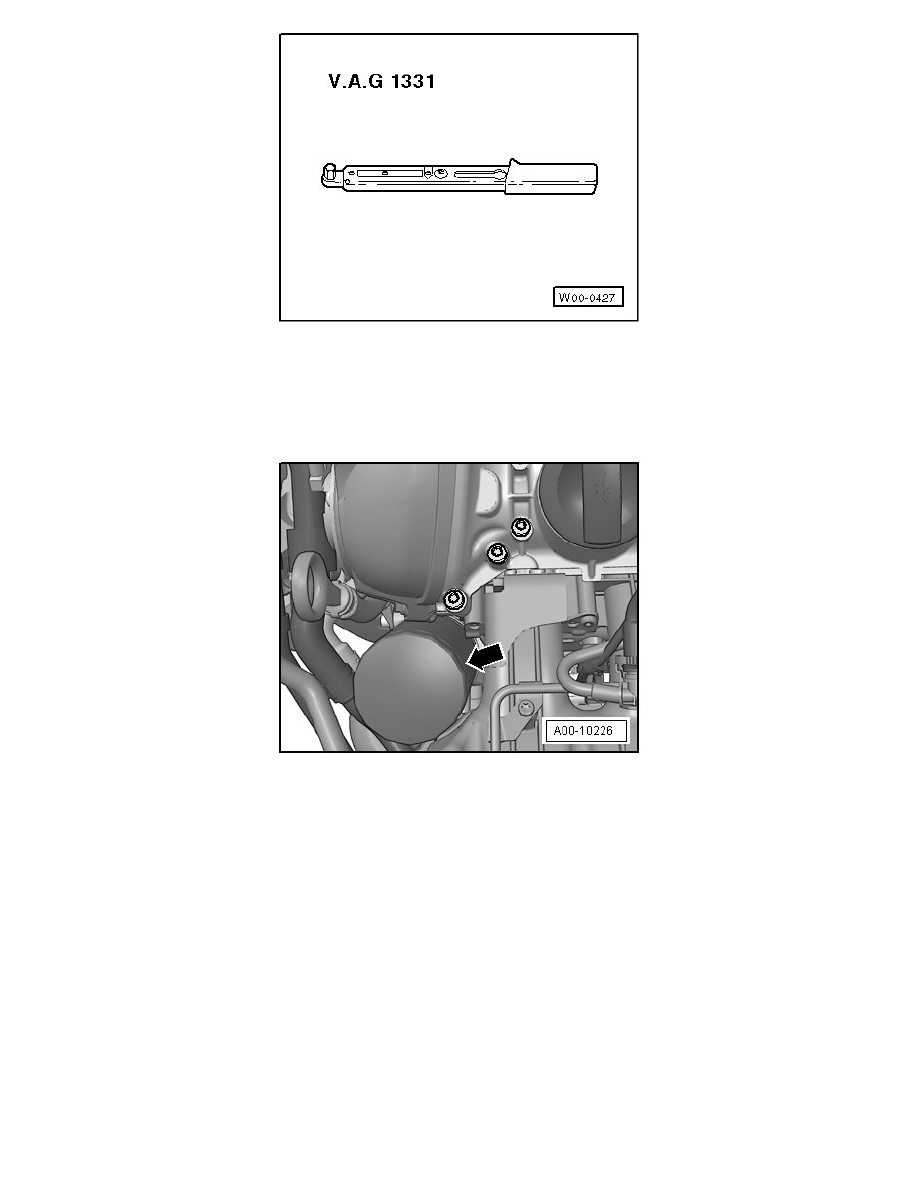 Removing
-
Loosen the oil filter cartridge - arrow - with the oil filter wrench (3417).
-
Loosen the filter several turns. Wait a few seconds so the oil between the filter and the housing can flow back into the engine oil pan. Now remove
the filter completely.
‹› Observe waste disposal regulations!
Installing
-
Clean the sealing surface before installing the oil filter cartridge. 
-
Lightly oil rubber gasket on new filter. This achieves the best possible seal when tightening the filter.
-
Tighten the filter to 22 Nm with the torque wrench (V.A.G 1331).
< PREV PAGE
NEXT PAGE >