< PREV PAGE
NEXT PAGE >
Passat Sedan V6-3.6L (BLV) (2008)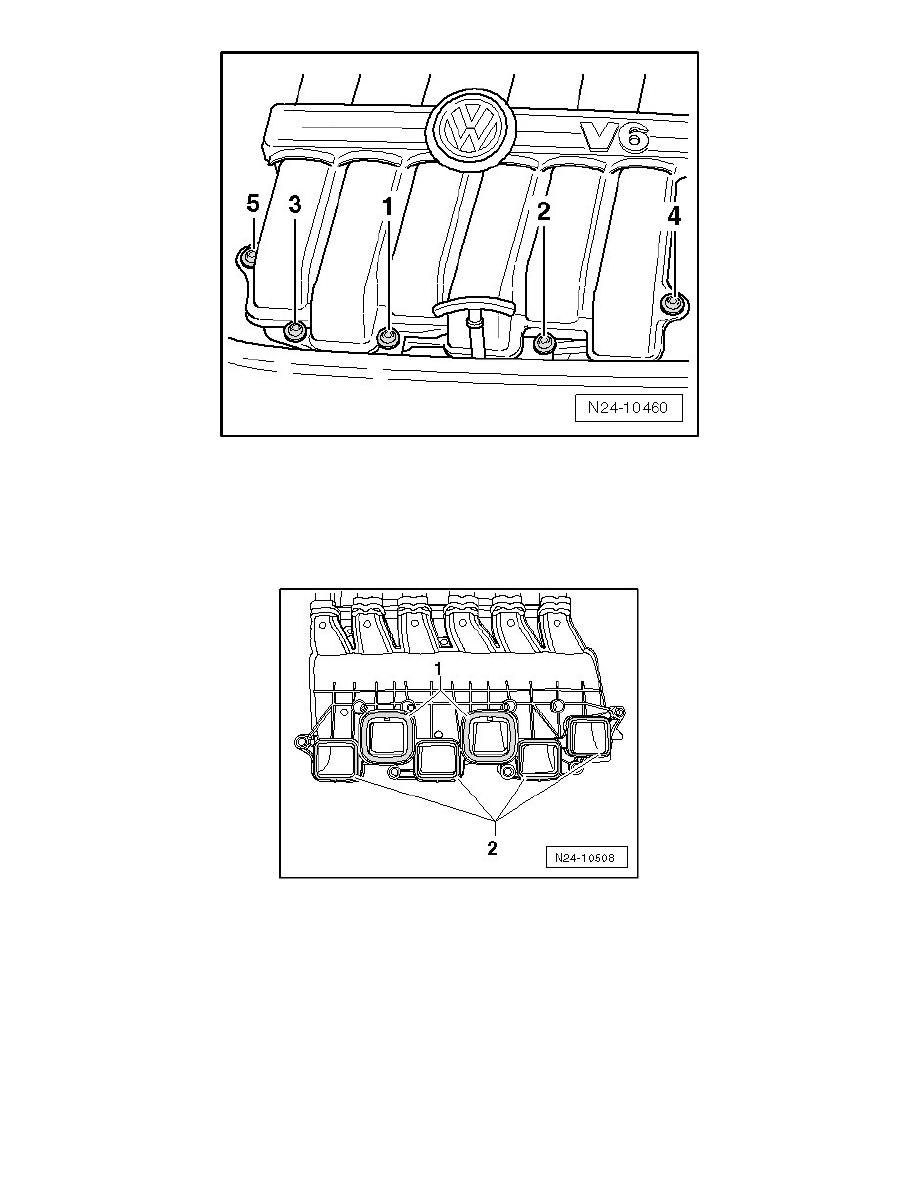 -
Remove upper intake manifold downward and lay it on a suitable surface.
‹› Seal the intake passages inside the lower intake manifold with a clean cloth.
Installing
-
Install the seals in the upper intake manifold and lightly lubricate them with clean engine oil.
- 1 - large seals
- 2 - small seals
-
Install the upper intake manifold onto the lower intake manifold.
-
Tighten the bolts - 1 through 5 - starting on the inside and working toward the outside. Tightening specification: 10 Nm.
< PREV PAGE
NEXT PAGE >