< PREV PAGE
NEXT PAGE >
Passat Sedan V6-3.6L (BLV) (2008)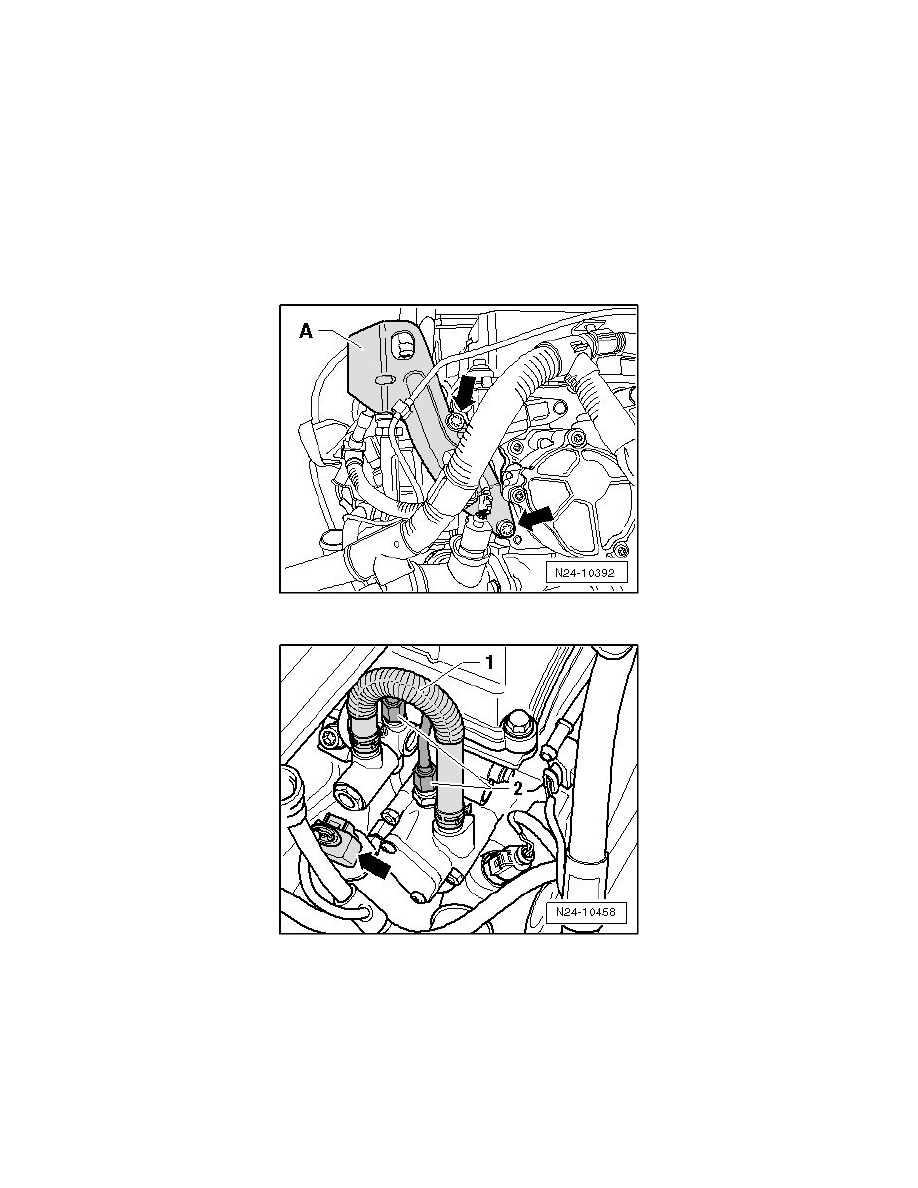 Two Piece Intake Manifold
High Pressure Pump
Removing
CAUTION!
‹› Follow the safety measures for releasing the high side pressure. Refer to => [ High Side Pressure, Releasing ] See: Powertrain
Management/Fuel Delivery and Air Induction/Fuel Tank/Service and Repair/Procedures/High Side Pressure, Releasing.
‹› The fuel pipes are under pressure! Wear protective goggles and protective clothing to prevent injuries and contact with skin. Before
disconnecting the fuel pipe, place a cloth around the connection point. Then release pressure by carefully loosening.
-
Remove the lifting eye bolts - arrows - and lifting eye.
-
Disconnect the connector - arrow - from the fuel pressure sensor (G247).
-
Remove the low pressure hose - 1 -.
-
Remove the high pressure line - 2 -. When doing this, counter hold the connection on the high pressure pump using a wrench.
‹› The low pressure hose must always be replaced because it is damaged when it is removed from the ridged connections. Fuel rail with high pressure
pump and fuel injectors overview. Refer to => [ Fuel Rail, Injectors and High Pressure Pump Overview ] See: .
-
Disconnect connector - A -, remove the bolts -  arrows - and remove the high pressure pump - B - from the engine.
< PREV PAGE
NEXT PAGE >