< PREV PAGE
NEXT PAGE >
Passat Sedan V6-3.6L (BLV) (2008)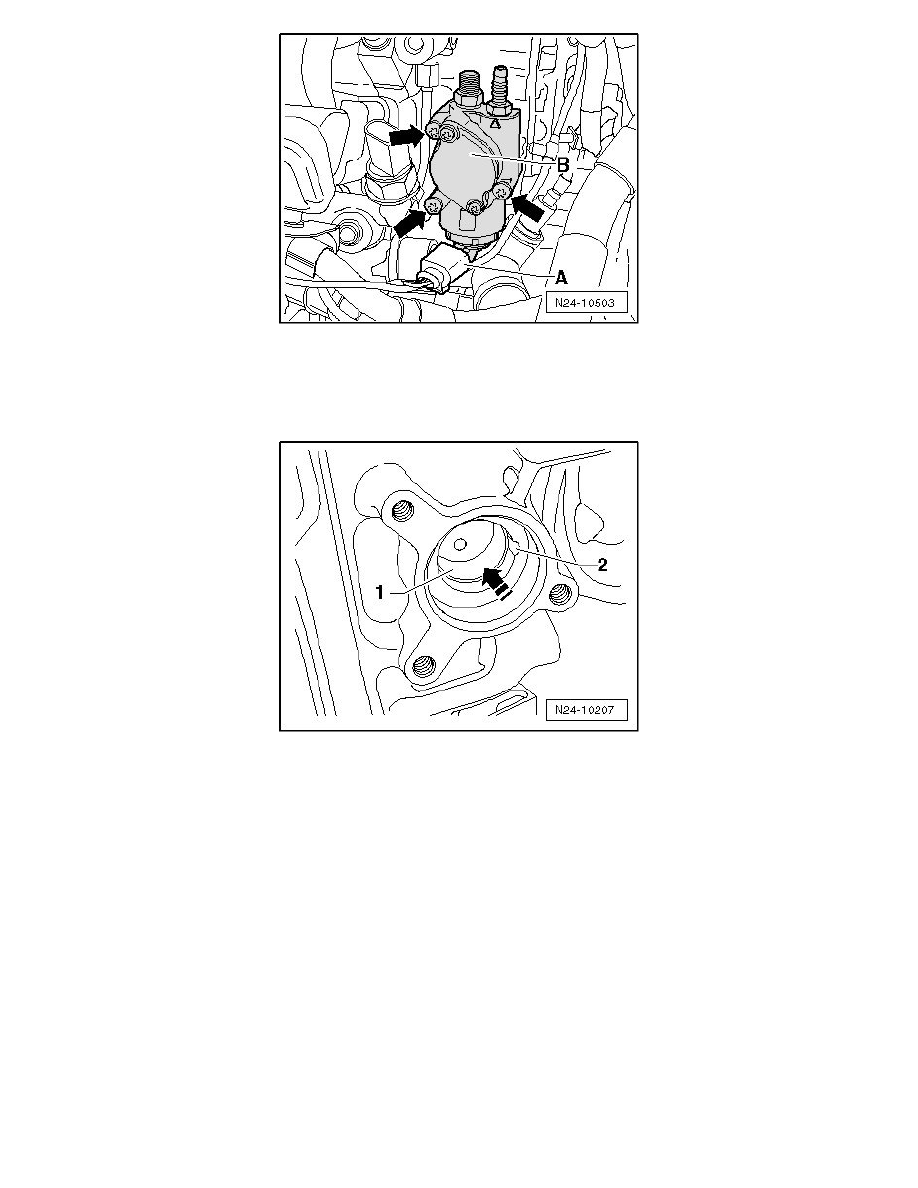 Installing
-
Check the high pressure pump plunger for damage; replace it if necessary.
-
Insert the lubricated plunger - 1 - with guide - 2 - perpendicularly into the cylinder head.
-
Rotate the engine at the vibration damper slowly in engine rotation direction. When doing this, press the plunger in the- direction of the arrow -
until it reaches the deepest point in the cylinder head.
-
Replace the high pressure pump O-ring.
-
Install the high pressure pump and evenly tighten the bolts -  arrows -.
< PREV PAGE
NEXT PAGE >