< PREV PAGE
NEXT PAGE >
Passat Sedan V6-3.6L (BLV) (2008)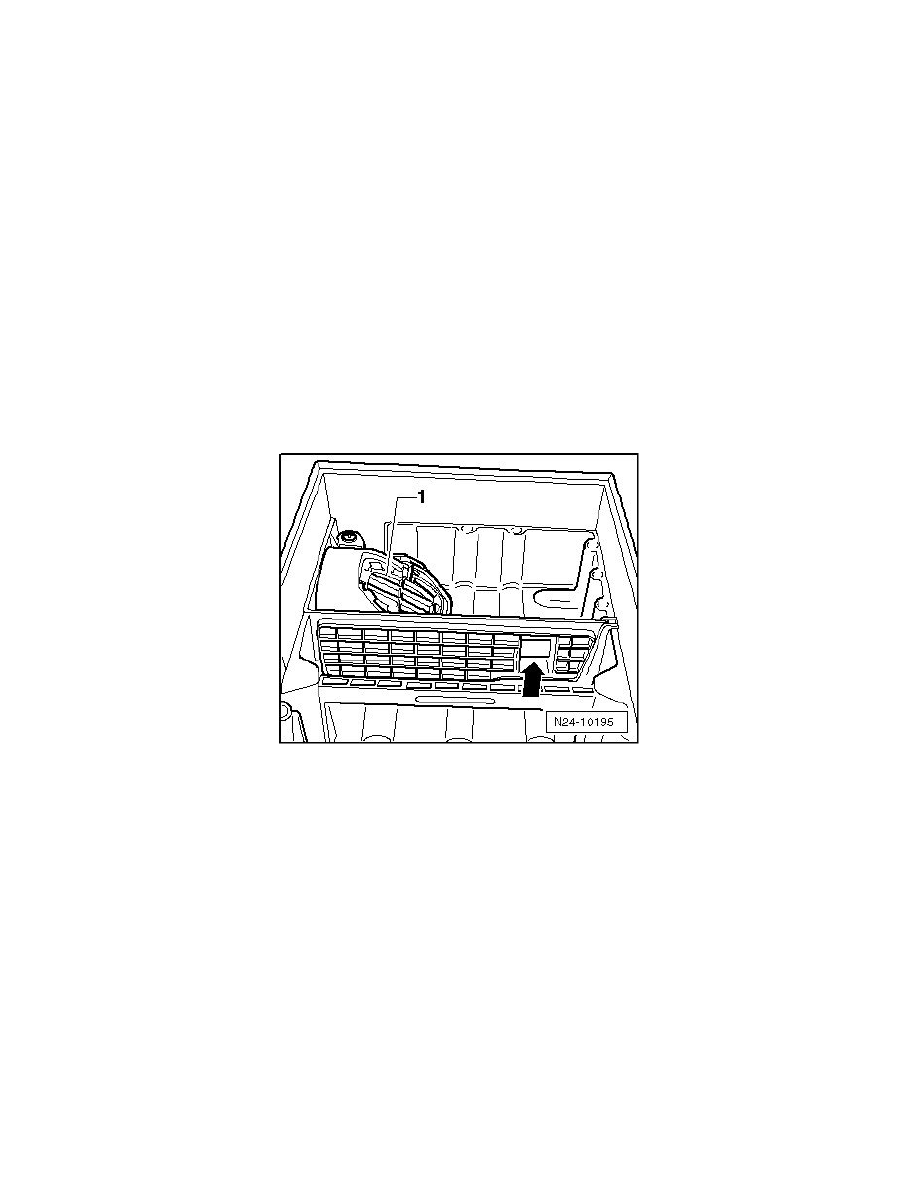 Intake Manifold: Testing and Inspection
Two Piece Intake Manifold
Two Piece Intake Manifold
=> [ Intake Air Pre-Heating, Checking ] 
=> [ Fuel Pressure Sensor, Checking ] 
Intake Air Pre-Heating, Checking
Special tools, testers and auxiliary items required
‹› Chilling Spray (commercially available)
‹› Installed only on cold climate vehicles.
Regulator Flap, Checking:
-
Remove the upper air filter housing and filter element. Refer to => [ Air Filter Housing Overview ] See: Service and Repair/One Piece Intake
Manifold.
-
Check the position of the regulator flap - 1 -.
-
Spray the thermal element - arrow - with the chilling spray.
‹› The regulator flap must close the warm air connection completely at 14 °C (57.2 °F) and above.
‹› Below 0 °C (32 °F), the regulator flap must open the warm air connection completely.
Fuel Pressure Sensor, Checking
Special tools, testers and auxiliary items required
‹› Assembly Tool (T10118)
‹› 27 mm Open End Adapter, 3/8" Drive
‹› Pressure Sensor Tester (VAS 6394)
‹› Test Instrument Adapter/DSO (3 pin) (VAS 5570)
CAUTION!
‹› The fuel pressure sensor is pressurized. Wear protective goggles and protective clothing to prevent injuries and contact with skin.
Wrap a cloth around the connection point before loosening the fuel pressure sensor. Then release pressure by carefully loosening.
-
Disconnect the connector from the fuel pressure sensor -  A - and remove the sensor with an open end wrench.
< PREV PAGE
NEXT PAGE >