< PREV PAGE
NEXT PAGE >
Passat Sedan V6-3.6L (BLV) (2008)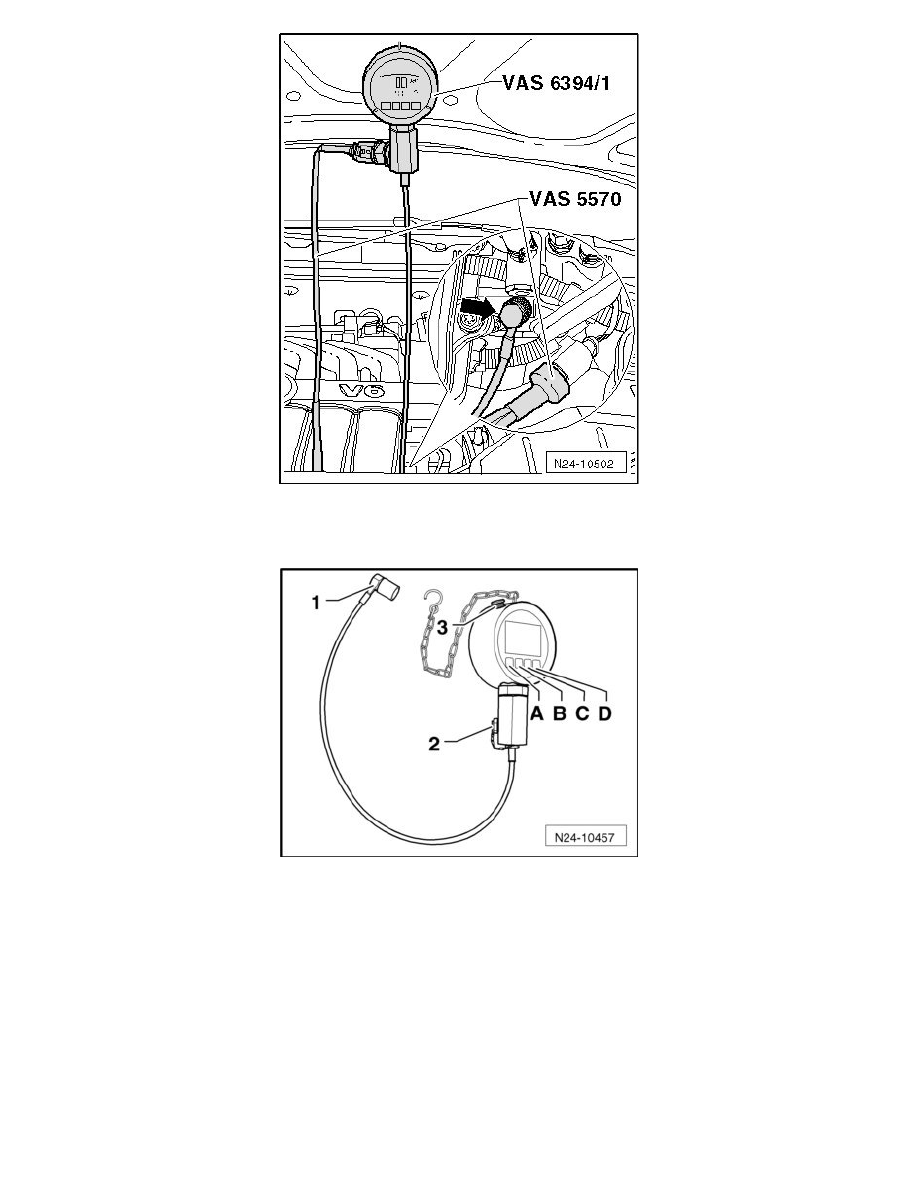 -
Connect the fuel pressure sensor and its connector with the (VAS 5570).
-
Turn the (VAS 6394/1) on by pressing the button - A - briefly.
‹› Holding the button - A - for 2 seconds switches on the illumination for 20 seconds.
‹› If the (VAS 6394/1) does not display 0 bar, set it back to zero, refer to the operating instructions.
-
Connect the vehicle diagnostic tester to the diagnostic connector.
-
Turn on the ignition.
-
Press the following buttons on the vehicle diagnostic tester screen one after another.
 Vehicle Self-Diagnosis
 On Board Diagnosis (OBD) >
 01 - Engine Electronics >
< PREV PAGE
NEXT PAGE >