< PREV PAGE
NEXT PAGE >
Passat Sedan V6-3.6L (BLV) (2008)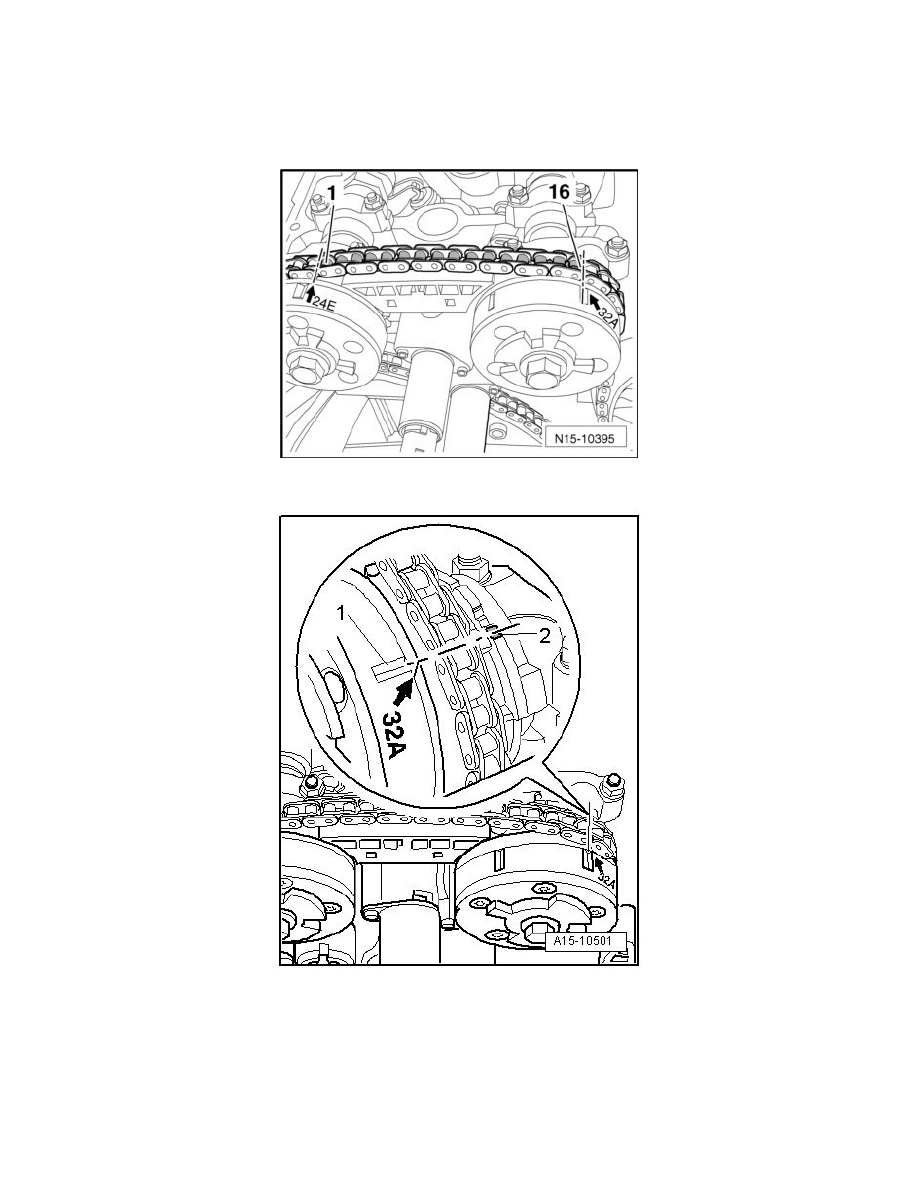 ‹› The exhaust camshaft adjuster is locked in the rest position. Therefore the sensor wheel cannot be rotated when adjusting the valve timing. If the
locking mechanism is in its rest position, it is not engaged (locked), then turn the adjuster in both directions by hand until it locks. If that is not
possible, replaced the camshaft adjuster.
-
Install the exhaust camshaft adjuster 32A into the camshaft timing chain. The previously counted 16 rollers must lie between the arrow marks 24E
and 32A.
-
Place the camshaft adjuster 32A with the camshaft timing chain installed on the exhaust camshaft. Note the following:
‹› The mark - 1 - on the camshaft adjuster which the "arrow" points to must align with the notch - 2 - at the far right on the control housing. For the
marks on the control housing, refer to => [ Control Housing Marks ] See: Cylinder Head Assembly/Testing and Inspection.
‹› The exhaust camshaft adjuster must be able to be installed easily on the exhaust camshaft and the bolt be tightened hand tight.
‹› A small offset between the mark - 1 - and the notch - 2 - is permitted.
-
Remove the (T10332) or (T10363) from the bearing shaft.
< PREV PAGE
NEXT PAGE >