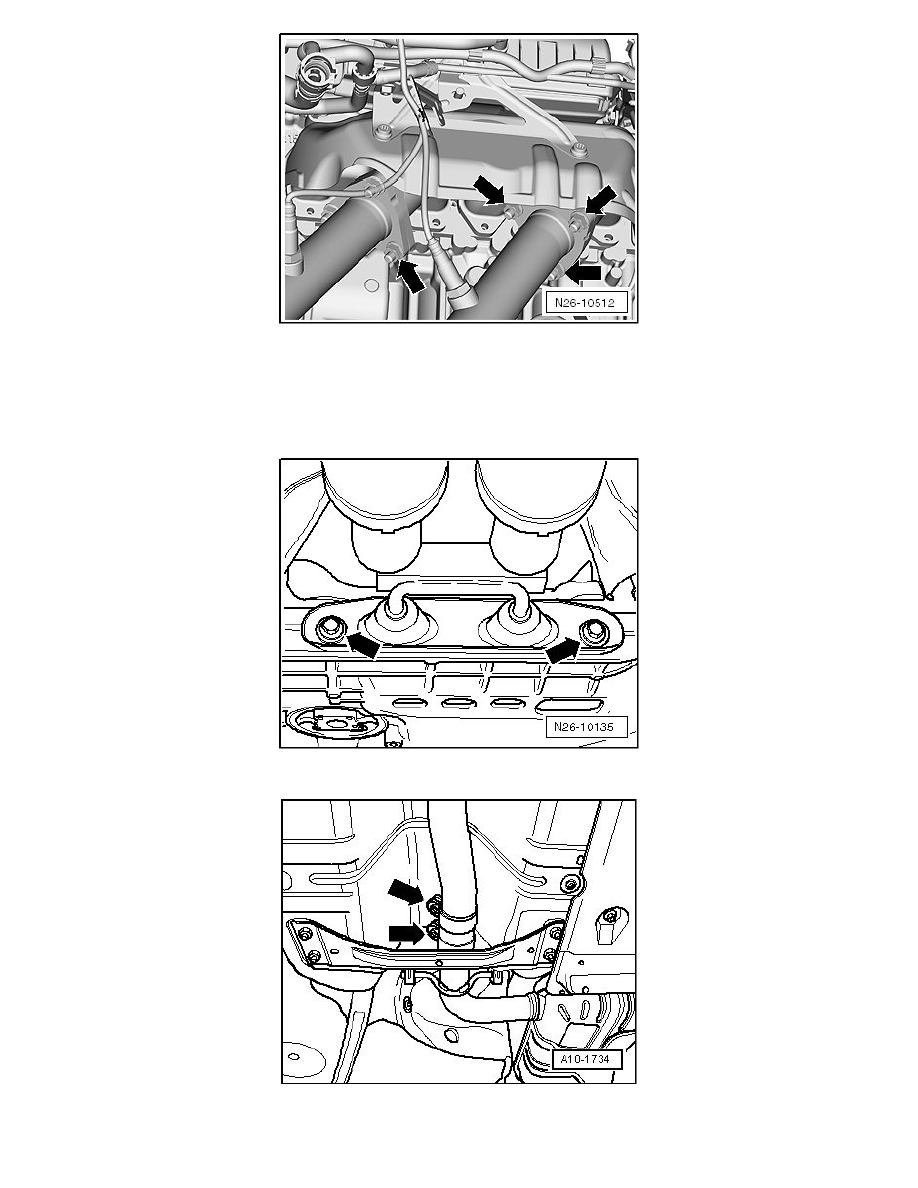 ‹› Do not bend the decoupling elements of the exhaust pipes more than 20° or they could be damaged. Two technicians are needed to perform the
removing procedure.
‹› An extension approximately 600 mm long is needed to remove the nuts accessible from below.
-
Remove the suspended mount bolts - arrows -.
-
Disconnect the exhaust system at the clamping sleeve - arrows  -.
-
Remove the front exhaust pipe and oxygen sensors from the exhaust manifold.