< PREV PAGE
NEXT PAGE >
Passat Sedan V6-3.6L (BLV) (2008)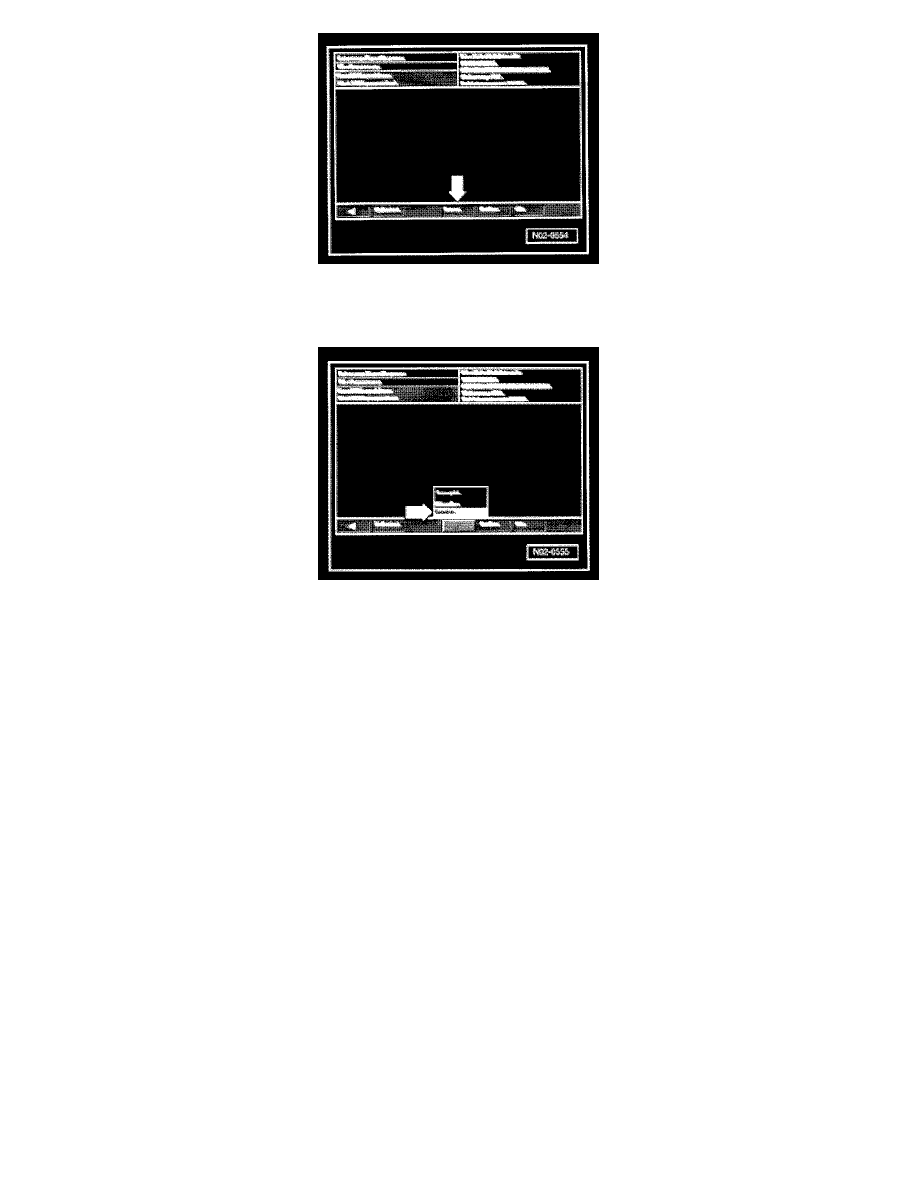 Indicated on display:
Press the Go to button -arrow- on display. 
Indicated on display:
Press exit button -arrow- on display. 
Press exit button in exit menu. 
Turn off ignition and disconnect diagnostic connection.
Switch ignition on.
After switching on the ignition, service event is no longer indicated in the odometer display in the instrument panel insert.
Resetting Without Scan Tool
The service interval display can also be reset manually. When resetting the service interval display manually, make sure the vehicle is coded for fixed
intervals, i.e. every 10,000 miles (15,000 km) or 12 months.
Resetting
The service Interval Display must be reset
-
At every delivery inspection
-
After each service (inspection service)
The Service Interval Display is reset together with the Vehicle diagnostic testing and information system VAS. The fault reader V.A.G can also be
used.
Resetting the LongLife service interval
Address word: 17 - Dash panel insert
-
Function: 10 - Adaption
-
Adaption channel: 02 - Reset display
Resetting is indicated in the display by "0".
Note: you can even reset the Service Interval Display via the dash panel insert using the setting keys for mileage reading and time. this automatically sets
a fixed interval of 1 year/15,000 km.
Generic Example - Vehicles with Multifunction Display
NOTE: 
< PREV PAGE
NEXT PAGE >