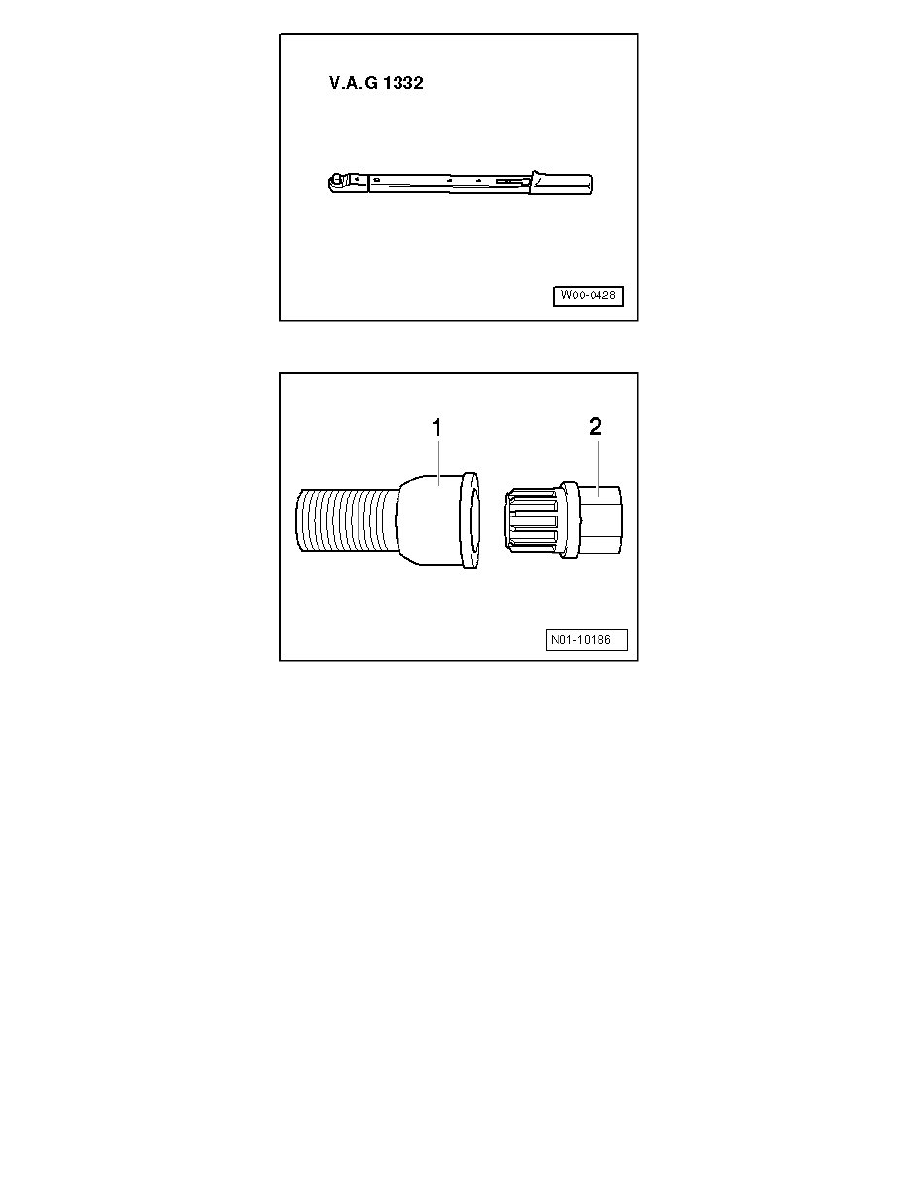 -
Slide adapter - 2 - into anti-theft wheel bolt -  1 - until it stops.
-
Slide wheel wrench on to adapter - 2 - until it stops. 
Tighten Wheel Bolts
-
Tighten wheel bolts in diagonal sequence to the following tightening specification.
Tightening specification: 120 Nm
CAUTION!
Never use an impact wrench to tighten wheel bolts!
‹› After completion of work, return adapter and hook for wheel cover to vehicle tool kit.