< PREV PAGE
NEXT PAGE >
Passat Sedan V6-3.6L (BLV) (2008)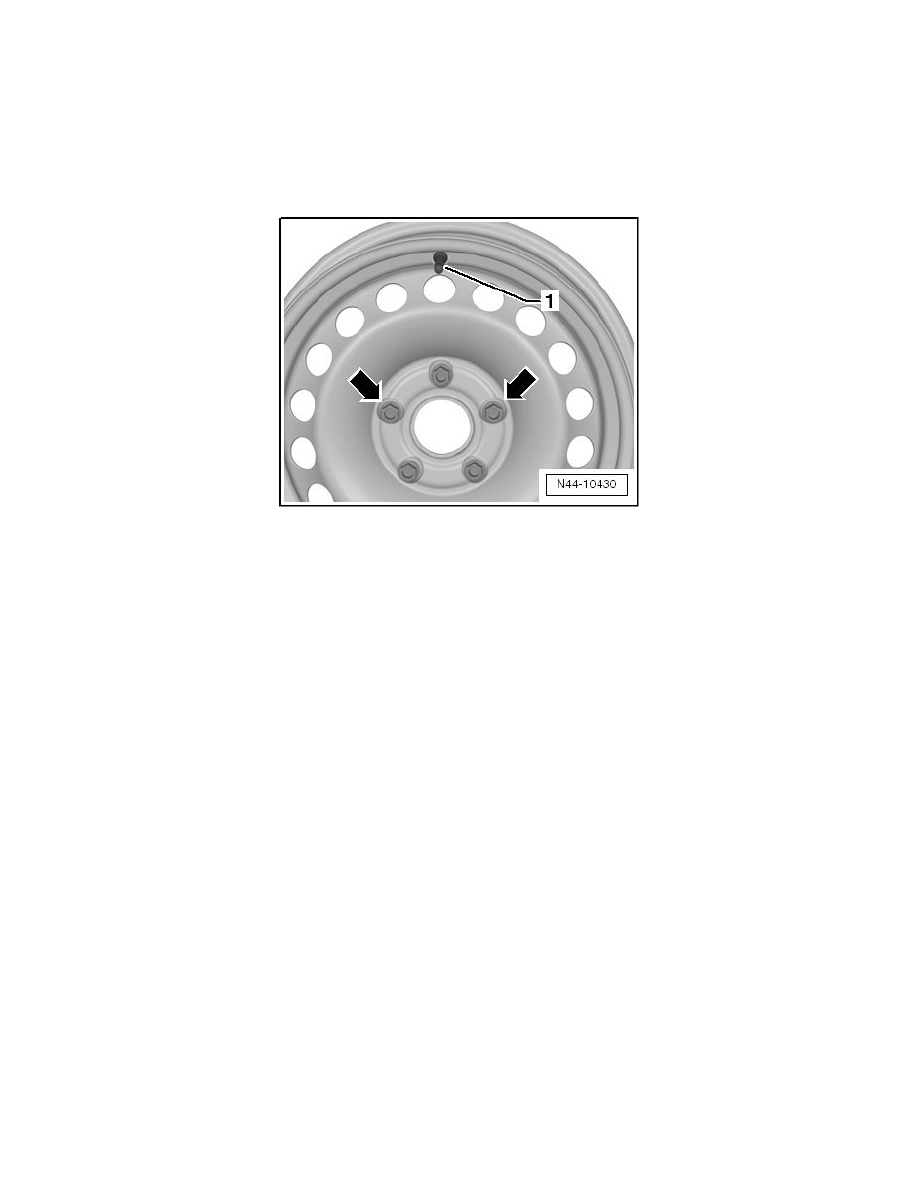 Wheel Fastener: Service and Repair
Position of Anti-Theft Wheel Bolts on Steel Wheels
Position of Anti-Theft Wheel Bolts on Steel Wheels
CAUTION!
It is absolutely necessary to maintain the position of the anti-theft wheels bolts to the tire valve on steel wheels.
The anti-theft wheel bolt must be installed either to the right or to the left - arrows - of the valve - 1 - on steel wheels.
The decorative wheel hubcap can be installed on the steel wheel securely only when the anti-theft wheel bolt is installed in this position. 
< PREV PAGE
NEXT PAGE >