< PREV PAGE
NEXT PAGE >
Passat Sedan V6-3.6L (BLV) (2008)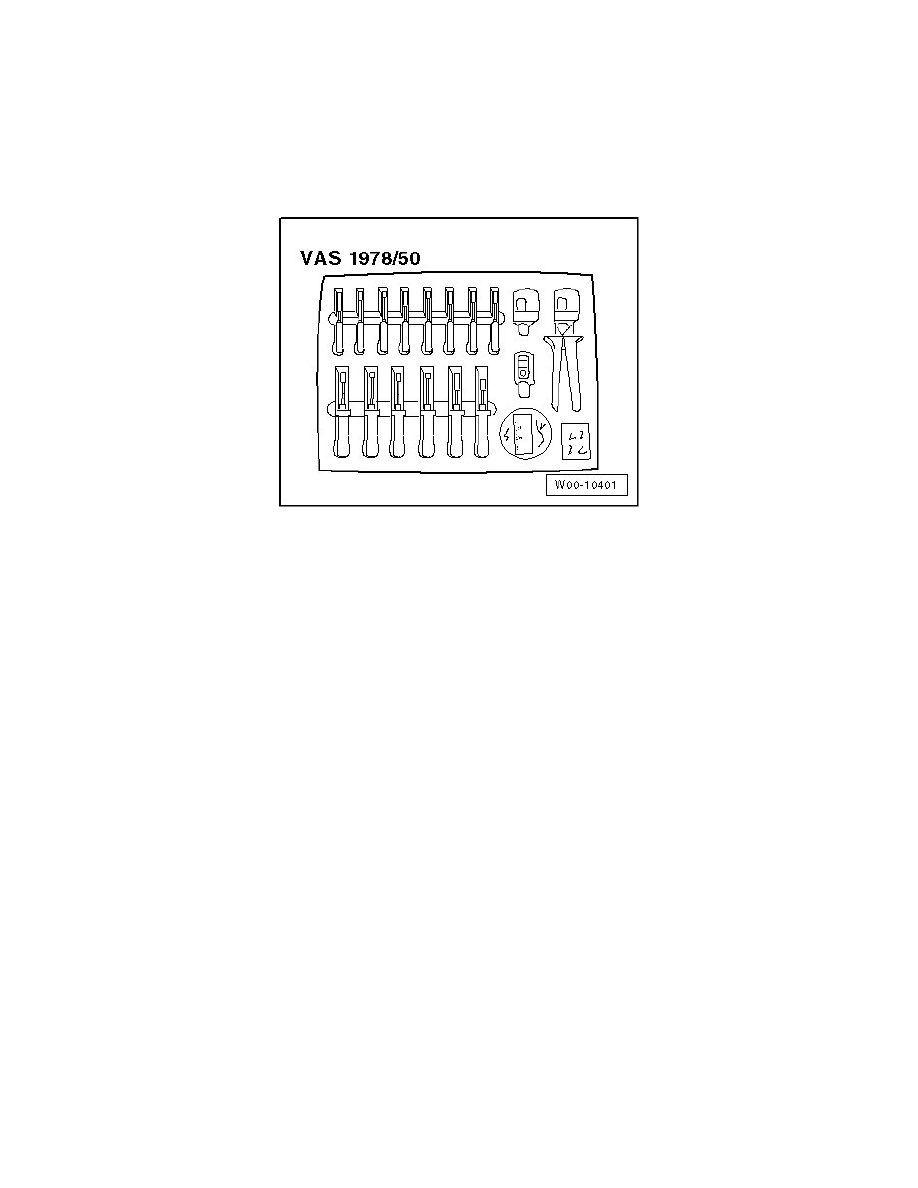 Wiring Harness: Description and Operation
VAS 1978 Upgrade Kit
VAS 1978 Upgrade Kit
The upgrade kit (VAS 1978/50) is required to bring the old wiring harness repair kit (VAS 1978) up to the new standard of the wiring harness repair
set (VAS1978A). The upgrade kit contains 4 assembly- and 10 release tools as well as new crimp pliers for crimp connections with changeable heads
for 0.35 - 2.5 mm 2 (VAS 1978/1-1), 4.0 - 6.0 mm² (VAS 1978/2 A) and changeable head for JPT (VAS 1978/9-1). Furthermore it contains
new stickers, a new set of user instructions, crimp connections for 0.35 mm 2-wire cross sections and a roll of black felt adhesive tape.
< PREV PAGE
NEXT PAGE >