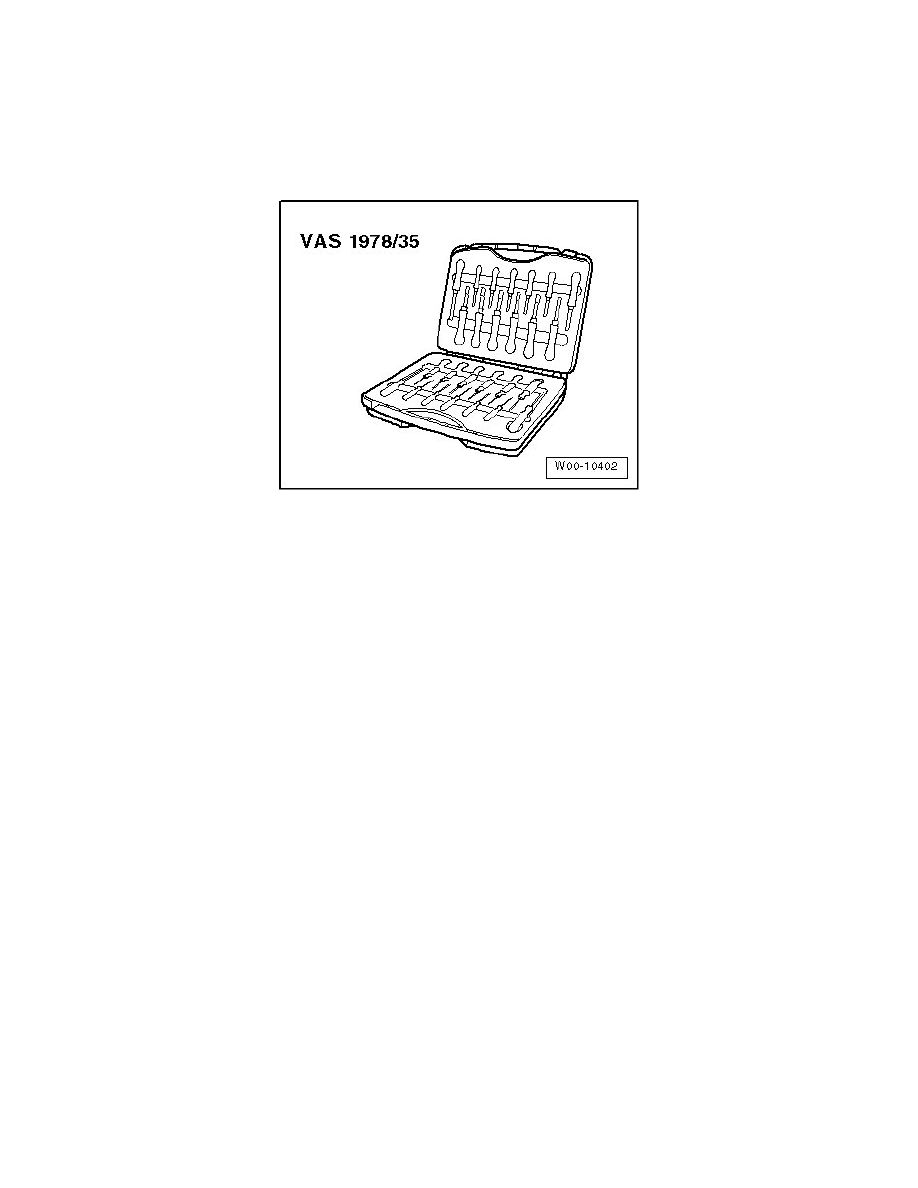 Wiring Harness: Description and Operation
Release Tool Set
Release Tool Set
The release tool set (VAS 1978/35) is used to release the various primary and secondary locking mechanisms on VW-group vehicles. The set consists
of 26 different tools which can be used to professionally release or assemble e.g. round connector systems, flat terminals with one or two locks as well
as single wire seals.
The application of the correct release tools to the respective locks can be found in the table in user instructions for VAS 1978/35.