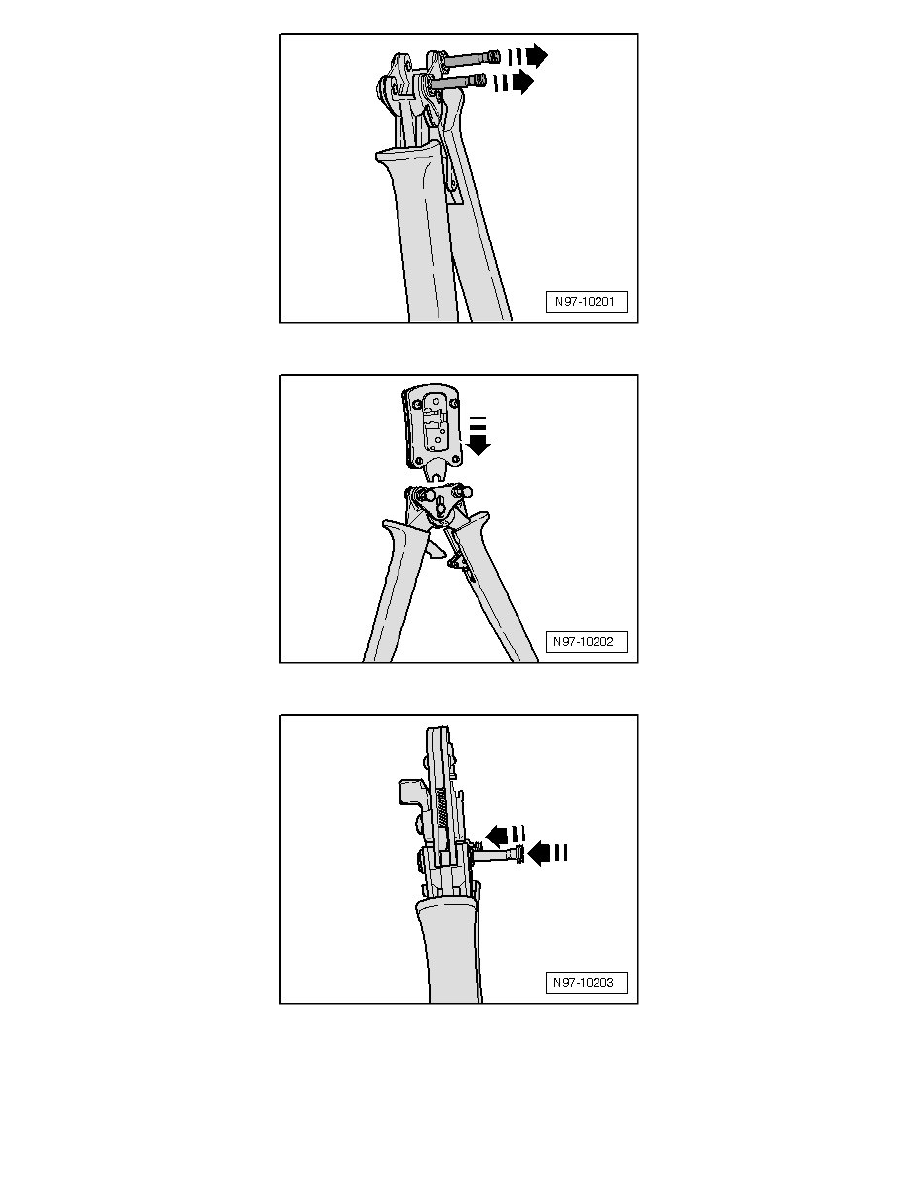 -
Insert the required exchangeable head from above - arrow  - in crimp pliers basic tool.
-
Lock exchangeable head by pressing in the pins - arrows - into crimp pliers basic tool.
Crimping Pliers With Insert
Crimping Pliers with Insert
The crimping pliers without insert (VAS 1978/1), with insert for crimping wires (VAS 1978/2), is part of the wiring harness repair kit (VAS 1978) and
is used to crimp the connection during the wiring harness repair.