< PREV PAGE
NEXT PAGE >
Passat Sedan V6-3.6L (BLV) (2008)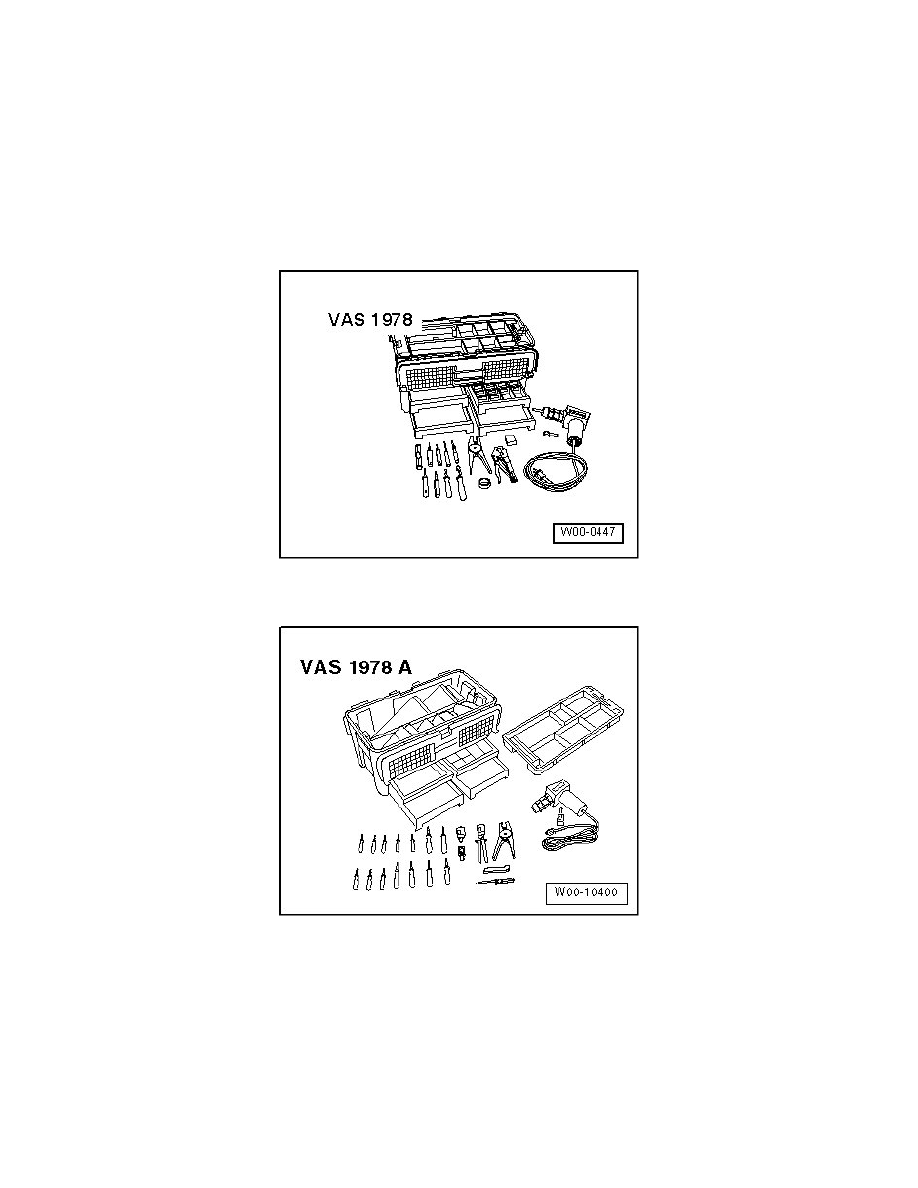 ‹› Observe the current notes in the corresponding Repair Information for all repairs.
‹› Observe country-specific regulations.
‹› Before working on electrical system, battery ground strap must be disconnected. By disconnecting the battery ground strap (current disruption), the
electrical system is guaranteed to be safe to work on. Disconnection of the battery positive terminal is only required for removal of the battery.
‹› Before commencing repair work, always eliminate cause of damage, e.g. sharp body edges, faulty components, corrosion etc.
‹› Further information, e.g. installing and removing the individual components can be found in the appropriate Repair Information.
‹› Soldering is not permissible for repairs to the vehicle electrical system.
‹› Repair to the wiring harnesses and connectors on the vehicle electrical system may be performed only with the wiring harness repair kit (VAS
1978 B) and with previous versions. Only the yellow wires from the (VAS 1978 B) may be used.
‹› Wiring harness repairs may not be performed again in the wrapping of the vehicle-specific wiring harness and are to be marked with yellow
adhesive tape. This indicated a previous repair.
‹› Crimp connections must never be repaired. If necessary, lay a wire parallel to the faulty wire. After crimping, they must be heat-shrunk using hot
air gun to prevent moisture penetration.
< PREV PAGE
NEXT PAGE >