< PREV PAGE
NEXT PAGE >
Passat Sedan V6-3.6L (BLV) (2008)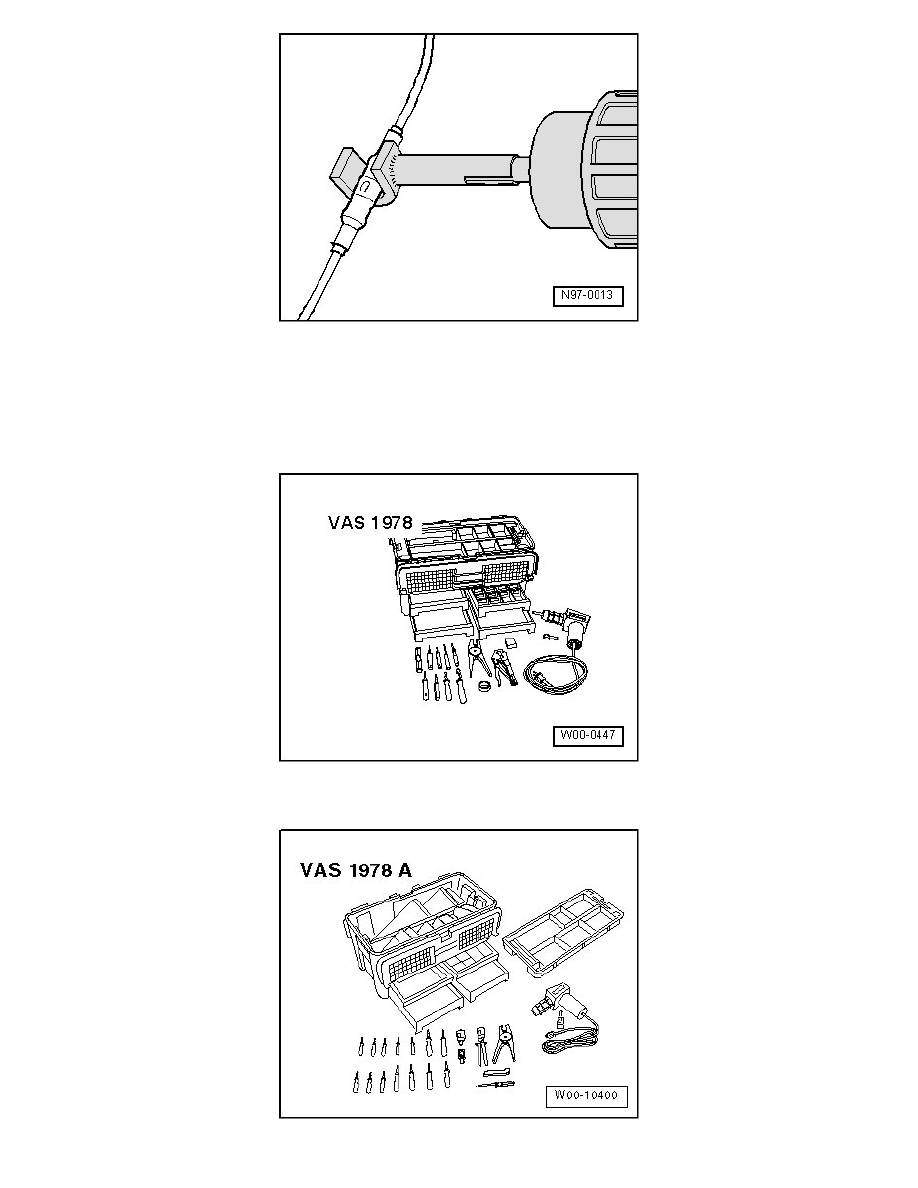 ‹› Always observe also the supplementary notes for repairing wiring harnesses on airbag- and seat belt tensioner systems, fiber optic cables,
CAN-Bus wires, antenna wires and wire cross-sections up to 0.35 mm2. Refer to => [ Wires with Diameter up to 0.35 mm, Repairing ] See: Wires
With Diameter up to 0.35 mm 2, Repairing.
‹› A function test must be performed after every repair. If necessary, check DTC memory, erase and/or bring systems into basic setting.
‹› If possible, do not loosen grounding straps from the body (danger of corrosion).
‹› All the wire cross-sections not in the vehicle are contained in the (VAS 1978 B) and previous versions. If the required wire cross-section is not
present, the next greater cross-section must be used.
< PREV PAGE
NEXT PAGE >