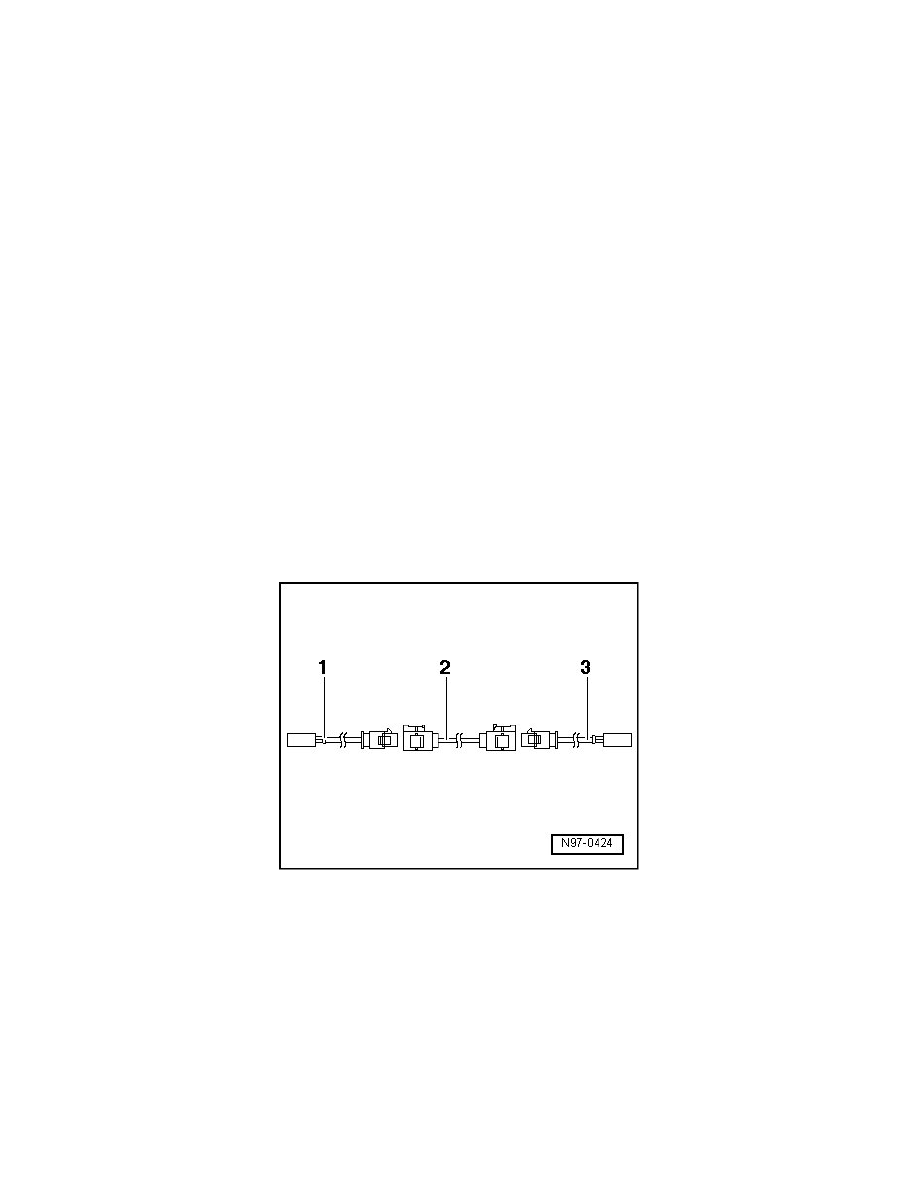 ‹› Shielded harnesses may not be repaired. If faulty, the entire harness must be replaced.
‹› Heat-resistant wires have been installed in the vehicle at various locations, mainly in the engine compartment. Heat-resistant wires can be
recognized by their somewhat duller and softer insulation. Only heat-resistant wires may be used to repair these wires.
Antenna Wires
Antenna Wires
A new repair concept has been developed for repairing antenna wires. Instead of a complete antenna wire, connecting wires of different lengths and
various adapter leads are now available as replacement parts.
General Description:
‹› If a repair is necessary, antenna wires may not be repaired, but rather are to be replaced with genuine replacement parts, such as connecting wires
and adapter leads.
‹› These original replacement parts are suitable for all antenna wires and wire cross sections to be replaced.
‹› Connector housing for antenna wires can be obtained as a replacement part only in one color, but can be used for all antenna connector colors. 
‹› The replacement of individual antenna connectors during repair work is not intended.
‹› The wires are appropriate for use on all VW models with equipped antenna wiring cross-sections.
‹› All adapter leads and connecting wires are suitable for various transmission and reception signals.
‹› This repair concept can also be used for testing or as an after-market solution.
Assembly overview of antenna wire:
Example: antenna wire from the radio to the antenna is faulty. The following wires are required for repair:
1. Adapter lead for connection to radio. Length approximately 30 cm. 
2. Connecting wire, available in various lengths.
3. Adapter lead, for connection to antenna. Length approximately 30 cm.
Installation of a new antenna wire:
‹› Depending on vehicle equipment, make sure that the total length of antenna wire can be divided into partial lengths by control modules for antenna
selection, control modules for traffic monitoring or antenna amplifier. Only the defective sections need to be replaced.
-
Separate the connectors of the faulty antenna wiring from their components.