< PREV PAGE
NEXT PAGE >
Passat Sedan V6-3.6L (BLV) (2008)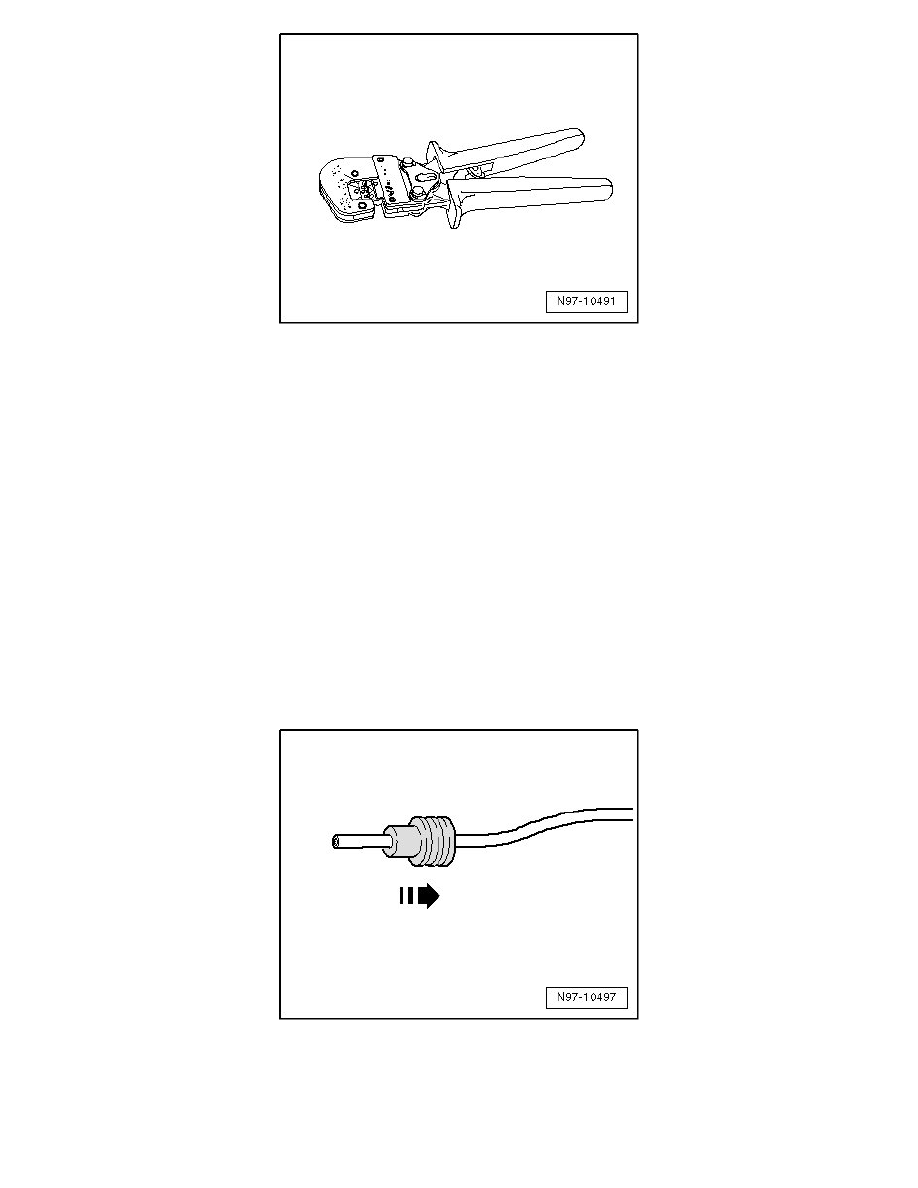 When repairing wires with a cross-section up to 0.35 mm2, new contacts must always be crimped on using Crimping Pliers of JPT Contacts (VAS
1978/9A), or Crimping Pliers (Base Tool) (VAS 1978/1-2) with Head Adapter for JPT Contacts (VAS 1978/9-1) installed. Due to the low current
strengths of these wires in the micro- to milli- range, contacts crimped on incorrectly lead to continuity resistances and cause malfunctions or failure of
the respective system. The most frequent applications of these contacts are:
‹› Heated oxygen sensor (HO2S)
‹› Speed (RPM) sensor
‹› Mass Air Flow (MAF) Sensor
By using (VAS 1978/9A) or (VAS 1978/1-2) with (VAS 1978/9-1) installed, correct connection between crimp contact, wire and single wire seal is
guaranteed. The tool is to be used only for the purpose described.
‹› Contacts in a normal and a gold-plated version are crimped onto repair wires. The same version of the contact that was installed at the factory must
always be used for repairs.
Crimping a new contact with single wire seal
-
Insert (VAS 1978/9-1) into (VAS 1978/1-2). Refer to => [ Crimping Pliers ] See: Description and Operation/Crimping Pliers.
-
Place the single wire seal onto the repair wire.
‹› When doing this, the smaller diameter of single wire seal must be facing in the direction of the contact to be crimped on.
-
Open crimp pliers and place the repair wire end into stripping slot of crimp pliers.
< PREV PAGE
NEXT PAGE >