< PREV PAGE
NEXT PAGE >
Passat Sedan V6-3.6L (BLV) (2008)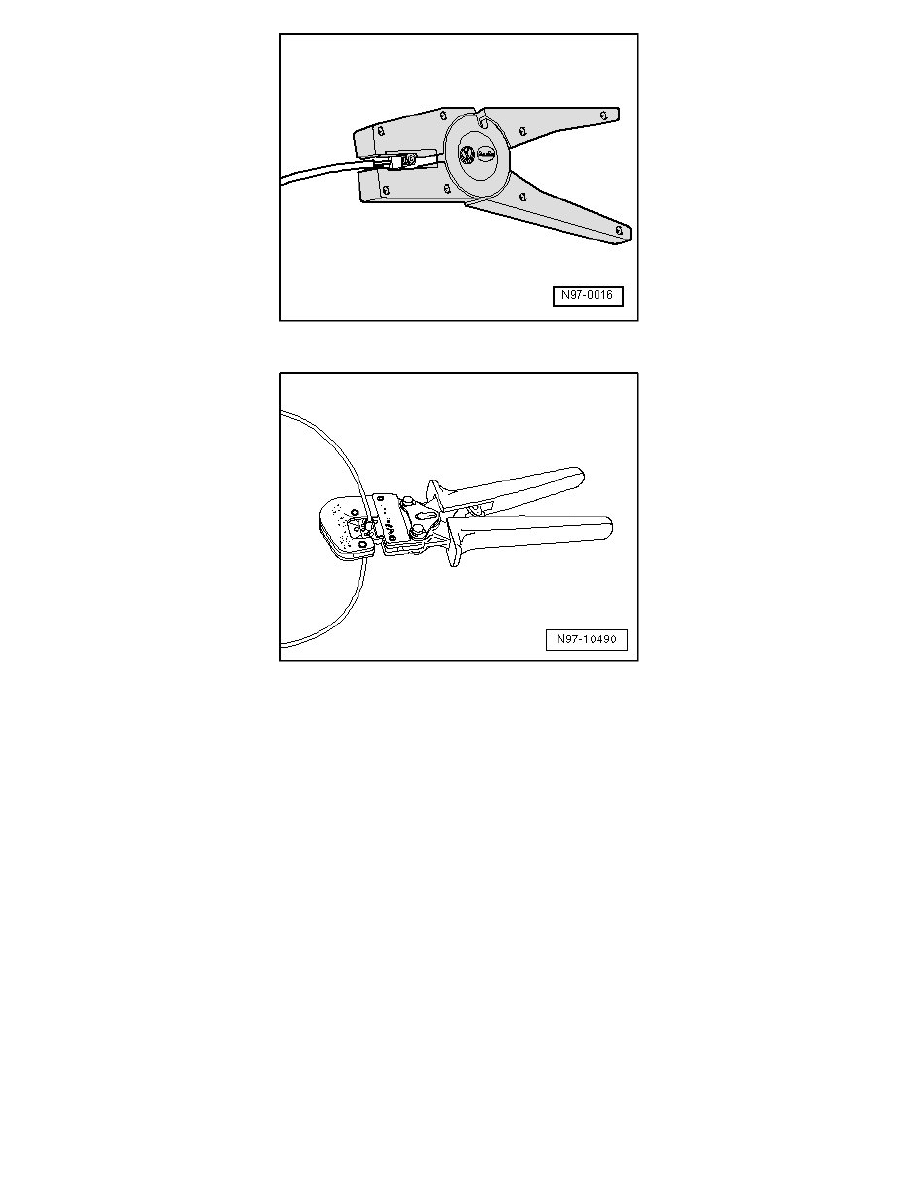 -
Slide crimp connection onto both stripped wire ends of vehicle-specific single wire and crimp them using crimp pliers.
‹› Always be sure to use the correct crimping slot for the crimping connection used. Refer to => [ Crimping Pliers with Insert ] See: Description and
Operation/Crimping Pliers With Insert.
‹› Do not crimp wire insulation.
After crimping, crimp connections must be heat-shrunk using hot air gun to prevent moisture penetration.
-
Put Shrink tip for hot air gun (VAS 1978/15) onto Hot air gun, 220 V/ 50 Hz (VAS 1978/14).
-
Heat crimp connection using hot air gun lengthwise from center outward until it is sealed completely and adhesive comes out the ends.
< PREV PAGE
NEXT PAGE >