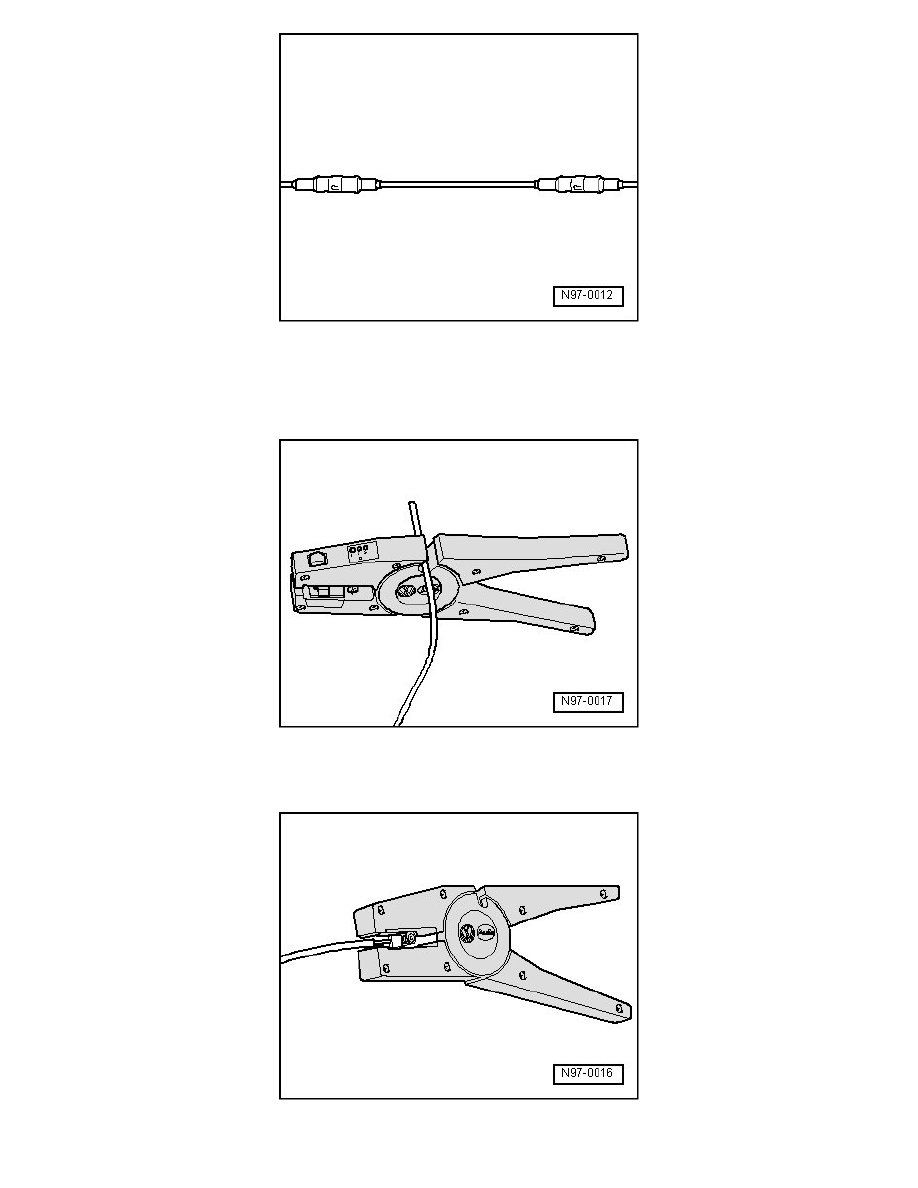 -
Free up wire intended for repair at two points (approximately 20 cm to both sides of respective repair points).
-
If required, remove wiring harness wrapping using a folding knife. 
-
Route yellow repair wire next to damaged wiring harness and cut repair wire to the required length using wire stripper (VAS 1978/3).
-
Cut damaged wire section from the vehicle-specific single wire. 
-
Strip wire ends using 6 - 7 mm wire stripper.
-
Slide crimp connection onto vehicle-specific single wire at one side and onto repair wire at the other side.