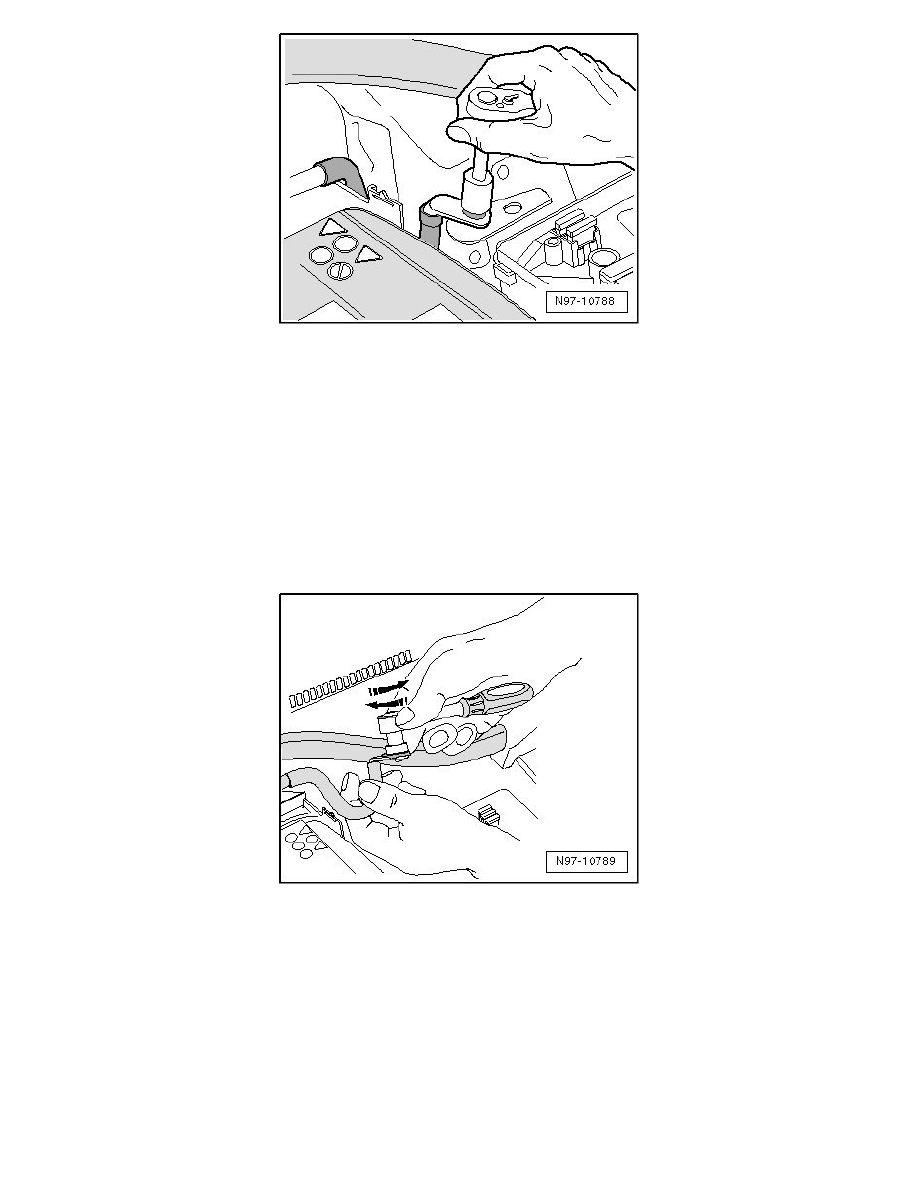 -
Check the wiring eyelet for corrosion, contamination, etc. 
-
Select the corresponding adapter and the corresponding sanding pad. 
‹› The sanding block can be used instead.
CAUTION!
Make sure the tin layer is not worn down too much and the copper is not visible. A galvanic element can form from this, destroying the
metal and causing incorrect repairs.
‹› Due to the different thicknesses of the tin layer, the cleaning process must be performed in several steps and a visual inspection of the wiring eyelet
between steps is necessary.
-
Insert the adapter in the wiring eyelet and sand off the corrosion and contamination with circular motions.
-
Check the wiring eyelet and sand it again if necessary.
-
If necessary, remove the burr on the wiring eyelet with the deburrer.