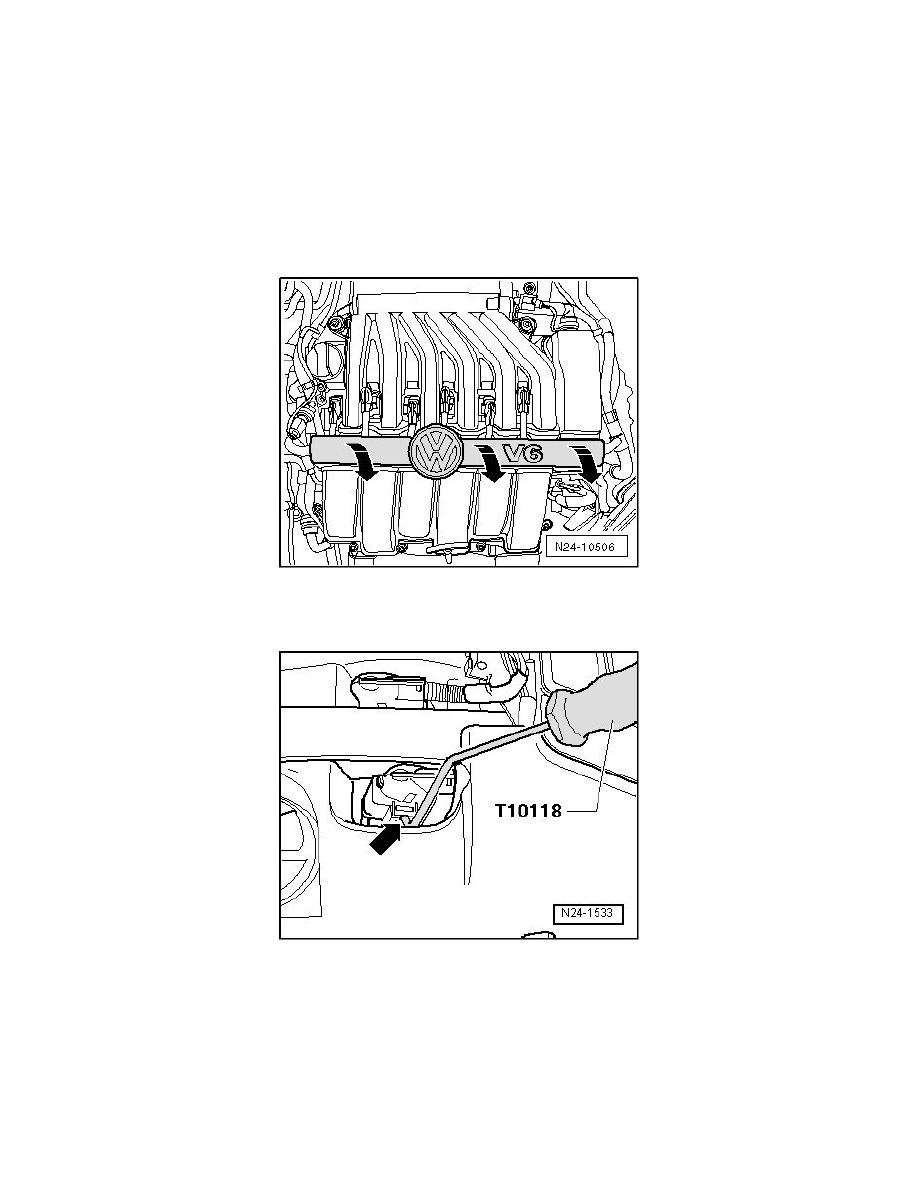 Ignition Coil: Service and Repair
Ignition Coils with Power Output Stages
Special tools, testers and auxiliary items required
‹› Puller for Ignition Coil (T10095 A)
‹› Assembly Tool (T10118)
‹› Lubricating paste (G 052 141 A2)
Removing
-
Remove the ignition coil wiring harness cover strip.
-
Place the (T10118) on the locking button -  arrow - and carefully pull the connector up.
-
Slide on the (T10095 A) from the straight side of the connector in the - direction of the arrow - and pull out the ignition coil with power output
stage.