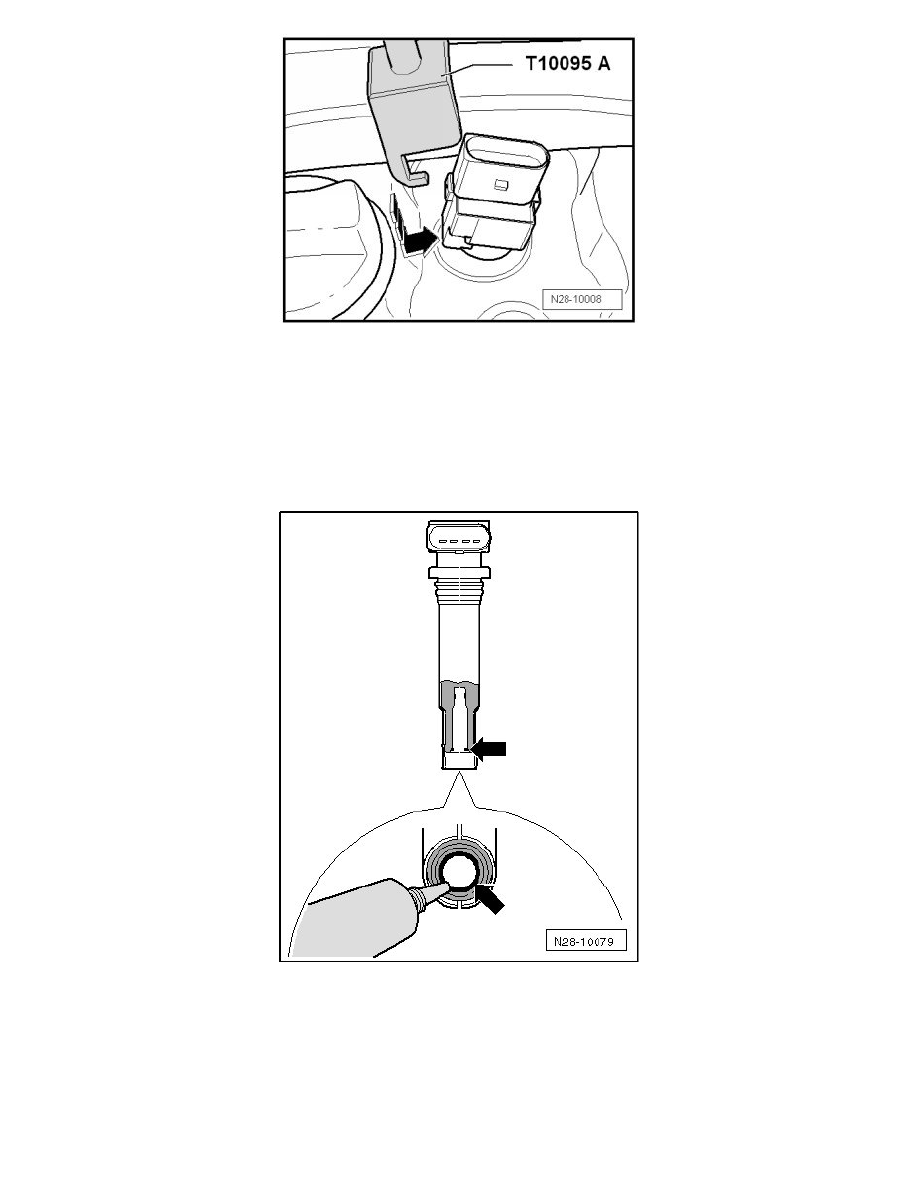 Installing
‹› The ignition coils with power output stages must be lubricated with lubricating paste (G 052 141 A2) to install new spark plugs. This prevents the
sealing hose on the ignition coil from sticking on the spark plug. The lubricating paste must spread onto the spark pug when installing the ignition
coil.
‹› New ignition coils with power output stages are already greased when delivered.
-
Apply a thin bead of lubricating paste (G 052 141 A2) around the ignition coil sealing hose - arrow  -. The bead must be 1 to 2 mm thick.
-
To install, insert the ignition coil with power output stage into the corresponding spark plug shaft so that the straight connector sides fit with each
other - arrows -.